Test your skills on this epic floating obstacle course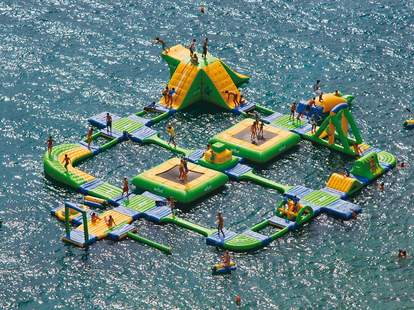 Like having your very own Wipeout course to humiliate friends in private, the Sports Park 60's a modular floating obstacle course-like water playground that can accommodate up to 60 revelers at once.
The 4500lb floating rig's made up of 20 individual components, including balance beams, "cliffs", bridges, a podium, an action tower, and ramps, which altogether should only take about 3hrs to inflate via six included pumps, or, if you're feeling cruel, the lungs of your 60 friends.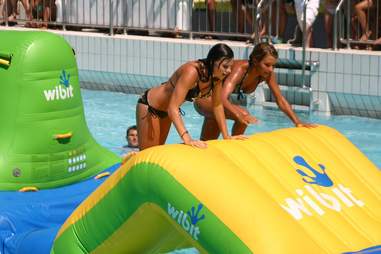 And in case you don't have the space (or friends) needed (it's 430x320ft) to adequately set it up, individual pieces can be purchased on their own.