The 10 coolest 3D-printed things on Shapeways for under $100 bucks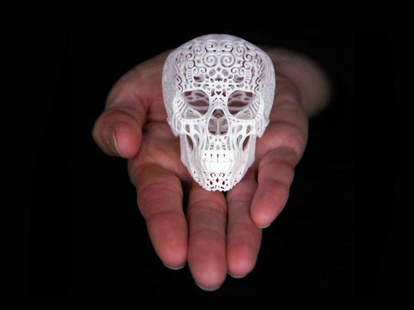 While it'll be a while before we each own 3D printers to spin out products, toys, tools, and other, smaller 3D printers on a whim, there're plenty of incredibly cool pieces you can get made via someone else's right now. To that end, we've rounded up the 10 coolest items currently up for grabs from Dutch 3D printshop Shapeways. And with everything from desk toys and home goods, to cufflinks and miniature Keanu Reeveses, you shouldn't have trouble finding something you'll want.
Triple Gear: This desk toy should keep your hands busy while thinking, as its intertwined gears spin in sync in a hypnotizing motion.
Joseph Ducreaux figure: An homage to the Joseph Ducreax self-portrait/"Archaic Rap" meme, this guy should cheer you up no matter where you put it.
Crania Anatomica Filigre: A classy, morbid addition to your desk/bookshelf, this skull sculpture is made from an amalgam of complex patterns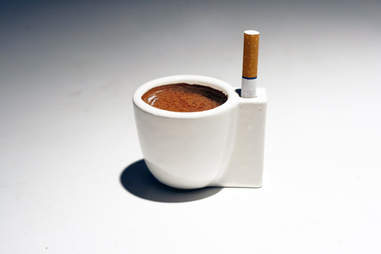 Mario Mobius Strip: Get a peek at Level 1 from Super Mario Bros at any time, complete with 3D turtles, clouds, stars, mushrooms, and "?" blocks