Turn your car into a tiny apartment just in time for festival season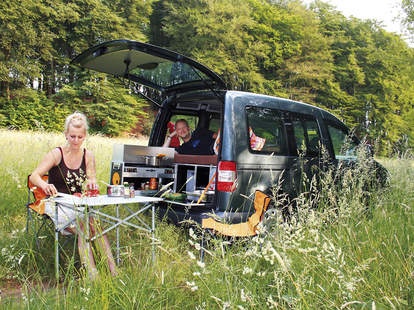 There're plenty of reasons to look forward to taking roadtrips to music festivals in the summer, none of which are "RVs are so fun to park in tight spaces!" or "sleeping in a tent is really comfortable!". Now you have a new option to set up camp from the comfort of your car, thanks to the QUQUQ Campingbox.
Just 3.5ft wide and short enough not to block your rearview, the modular, steamer trunk-esque system loads into the back of all manner of SUVs/Vans, and can essentially transform into a fully functional camper in under a minute.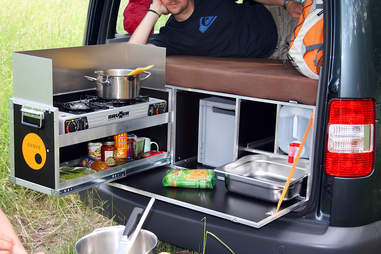 It's equipped with a series of compartments that pull out to reveal a kitchen (with aluminum splashguard and two burners), several storage units, and a cooking/prep area that expands out under the cover of your trunk door.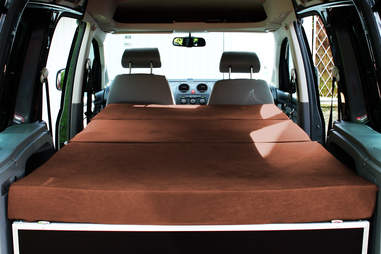 And your intermittent napping/occasional nights of sleep will be far superior to the poor souls in sleeping bags on the lumpy/wet ground, thanks to its four-inch foam mattress that expands out over the backs of your folded down passenger seats.