Sackboy goes to the Marilyn Manson concert
When Sackboy goes to a Marilyn Manson concert in Huntington, Long Island, he doesn't mess around. He doesn't even understand how messing around would be possible at a Marilyn Manson concert, much less one in Huntington. Hold on to your satanic goat leggings as he takes you on the ride of a lifetime.
It was a long, hard road out of New York City, but me and the Sackboys (that's what I'm calling them) finally made it to Huntington, Long Island. You'd better be worth it, Marilyn Manson!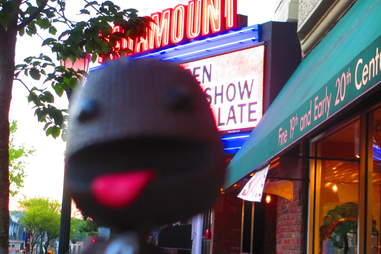 The Paramount. Capacity: 1500. Capacity for awesomeness: 1500 x infinity.
Let's get this party started, right?
This view sucks. I hear the chick from Gossip Girl, but I don't see the chick from Gossip Girl.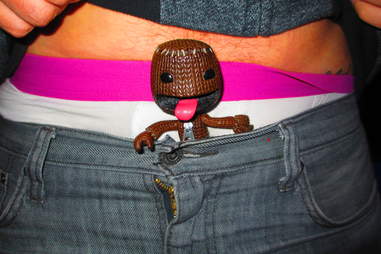 Better. A little weird, but better.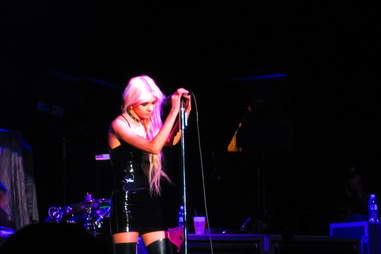 Taylor Momsen is surprisingly good at singing. And surprisingly good at hanging out with Jenna Haze.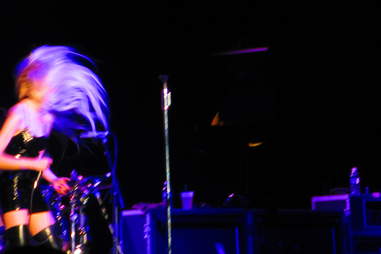 Seriously, she's like Evanescence mixed with Geezer Butler. Sackboy likey.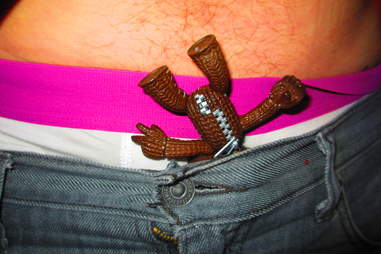 Hey, what the hell! Sackboy no likey.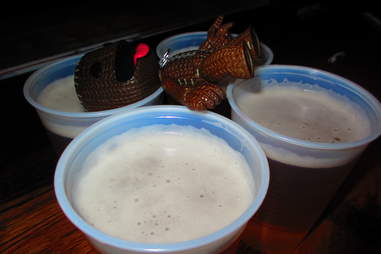 That was terrible. Time for an ancient Indian purification ritual.
Of course I have access to the Founder's Room, the Paramount's basement-level VIP lounge.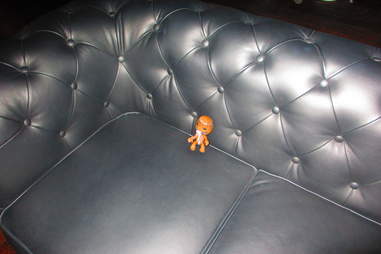 Hell bent, hell bent for leather, da da da da da da, da da da da da da.
The Founder's Room is Prohibition-themed, and so is everyone who works in it. I tried to make a Tommy "The Machine" Gunn joke, but this chick was like, "What do you think I am, old?"
You can totally order sushi down here. Or steal someone else's.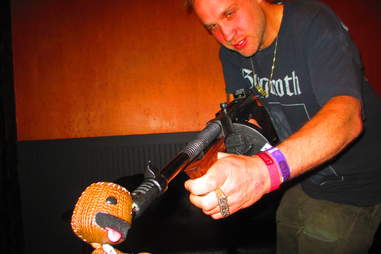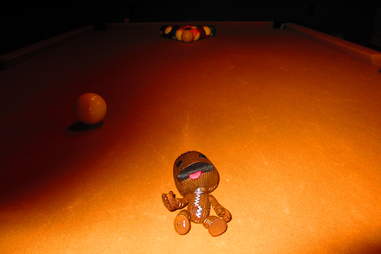 So anyway, the Founder's Room also has pool.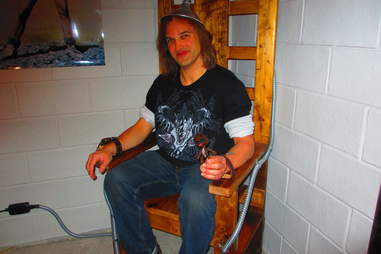 And an electric chair occupied by some guy who totally looks like David Lee Roth.
Alliteration is totally overrated. "Where's Sackboy?" is so much better than the Waldo version.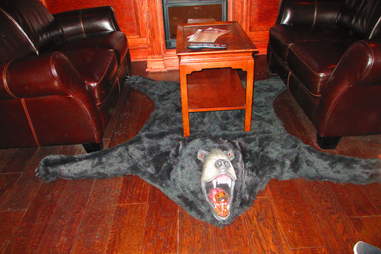 Okay, maybe take a break with the camera?
Yeah, he's still got it. A great ass, that is!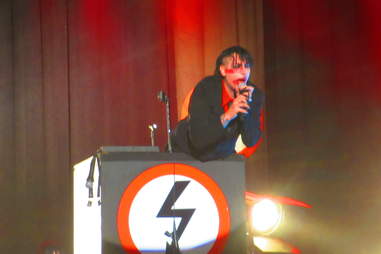 Sweet Dreams are made of Dita Von Teese, Rose McGowan, Evan Rachel Wood, and... well, pretty much anyone else Mickey Roarke also dated too.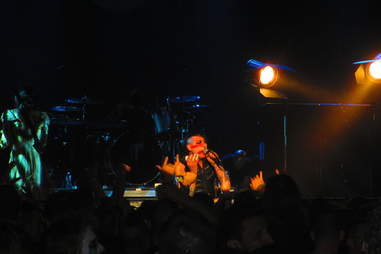 Oh come all ye faithful...
One thing about Marilyn Manson shows is that you make a lot of friends for life. Like this guy.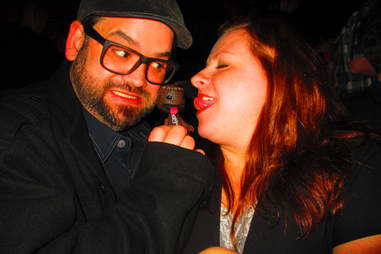 And this happy couple looking for an "open-minded third party".
Whatever, dude. If you mess with the Devil's Three Way, you just gotta avoid the horns. Or something like that.
Judging by everything you've just seen, guess who loves Marilyn Manson the most?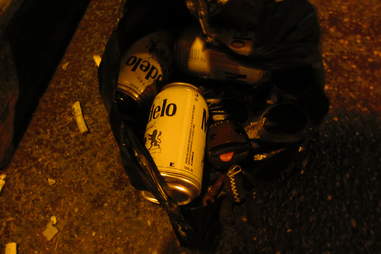 This is not why they call me Sackboy. But it could be.
Woo woo! Back in Soho. Guess what that sign doesn't say you can't do?
This! Baaaaaaaaaaaa ha ha ha.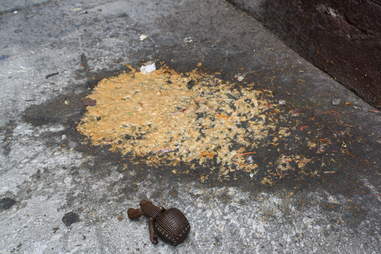 Ugh. I probably shouldn't sleep here, but I can't remember where my apartment is.
Good thing people just leave beds on the street in this town.