Thrillist New York editor Andrew Zimmer conservatively estimates that he's taken 439,000 photos over his tenure at Thrillist. When he liberally estimates, the number gets even higher. We spent a few days shadowing the big guy (he's like 6'6") to see if his digital storage issues could be helped by WD's My Cloud -- a slick device that, among other merits, can store 2-4 terabytes, accessible by any device from anywhere. Think of it like "the" cloud, except it can sit on your desk (or your fridge, or whatever), and it's just your stuff, not everybody's stuff, so you don't have to stress that some dude in Latvia is stealing your tax returns, or looking at pictures of your mom.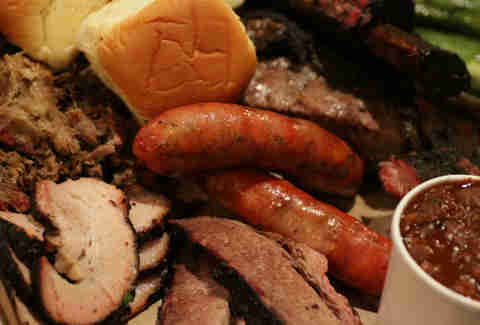 And groundbreaking pastries. All those photos take up tons of space -- like, laptop not just crawling but dying space. Taking them also takes time -- coordinating the shoot with the restaurant, re-coordinating if the restaurant gets preoccupied with trivial stuff like "preparing to open their doors to the merciless public", taking 500 photos of cinnamon scented fried guinea hen...
As for the space, My Cloud could handle it -- terabytes are so big, people don't even really know what they are. As for time, My Cloud transfers are fast as Hades, and unlike the cloud that's in the air or another dimension or wherever, its ports mean that after he was done with the time-consuming stuff, Andrew could plug his camera right in and get on with watching this Tao chef do this all day.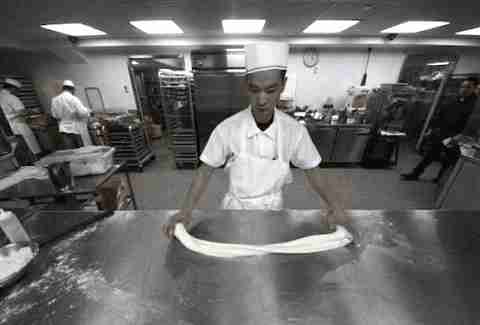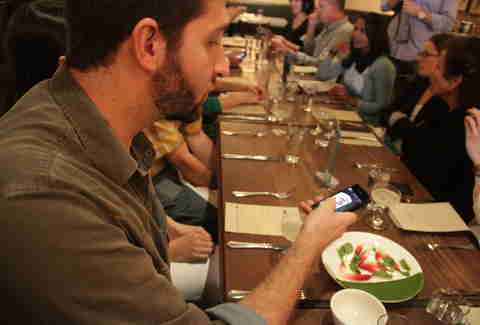 Andrew doesn't head overseas much, but if he keeps attending events like this Taste of Iceland luncheon, he might freak out and become a travel writer. If he does, he could still access all his data on the go, including his audio files, so he can listen to gigabytes and gigabytes of Swedish House Mafia while still keeping his devices freed up to take shots of Icelandic food in Iceland.
Or doing whatever he's doing wherever this is. Again, the Gigabit Ethernet and a Dual-Core processor mean he'd get what he needs fast & furiously even here.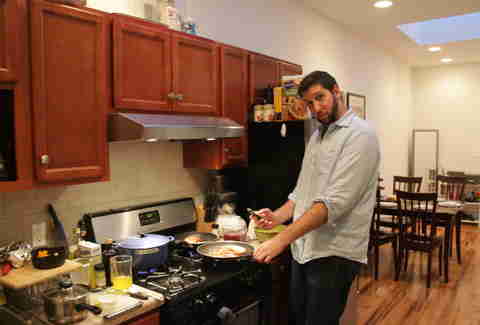 And you can transfer to your cloud from anywhere, so if Andrew took 40,000 pictures + a video to prove he actually made his parents roasted Hudson Valley duck with candied clementines and roasted rainbow thyme carrots, he could transfer all that straight away, freeing up space to take thousands of pictures of the appetizer, squid ink pasta with jumbo crab meat and capers instead of caviar, because the caviar was too expensive.
This is Adam. He's eating a cookie on top of a pizza. It happens. If Adam wanted to access Andrew's original, super-big photo of this pizza-cookie shot, and Andrew had a My Cloud, Andrew could grant Adam password-protected access to select files involving Adam eating this and various other weird things.
Say Adam wanted to destroy all evidence of him eating a pizza-cookie so he stole Andrew's personal cloud and hurled it into Red Hook's Hometown BBQ's sidewalk meat inferno. It wouldn't work! Provided Andrew backed up his data via a "safepoint" on his home network.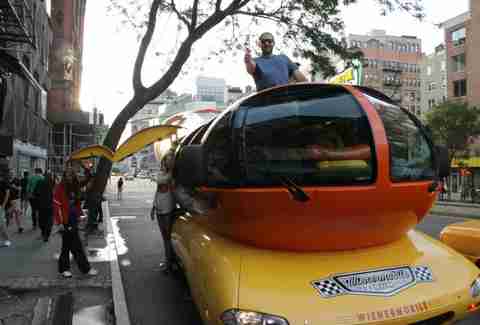 Well, that's pretty much the job. Oh, and also, writing words about the pictures. And occasionally being Captain of the Wiener Mobile, a job that also requires lots and lots of storage.