Press Your Luck During the 12 Weeks of Vegas Season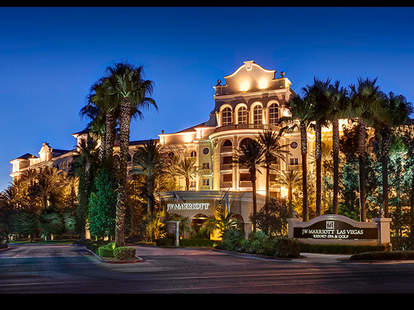 What you're maybe getting: a two-night stay in one bedroom suite at the JW Marriott Las Vegas Resort & Spa, dinner for two at Shinze, an hour-long spa treatment for two, a round of golf (also for two), AND a complimentary Cabana for a full-freaking day (whew!). Just go here and enter for a shot. 
And whether you win or not, definitely do not hit the desert without checking this roundup of the absolutely redunk attractions Vegas is known for. Rides that take you 900ft in the air? Yeah, there's that. Find out what else is good during the 12 weeks of Vegas Season, here, just in case you get lucky.