Puerto Rico: Where Summer Never Sleeps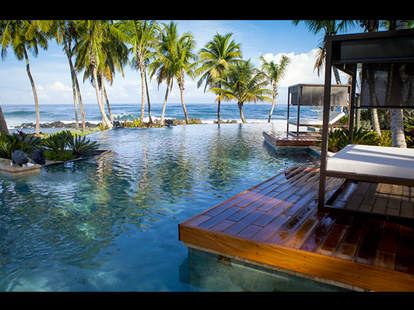 It's always summer in Puerto Rico, so they're basically professionals when it comes to living it up in the sun. That's why we've teamed up with JetBlue Getaways -- who offers vacation packages to the Isle of Enchantment -- on a damn-handy guide we're calling Destination: Puerto Rico. 
From the sandiest beaches to the most satisfying sustenance, here are our picks for the best ways to spend your sunny days. Check it out, book a vacation package and let the party begin.