Take a drag (without being one yourself)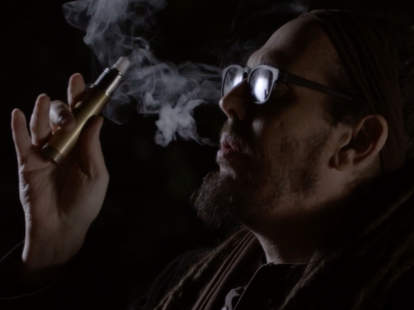 Not all e-cigs are alike. So you know the best from the rest, NJOY has assembled the first "Artist Series", which will feature choice submissions from top flavor-makers in the vaping biz.  
What's vaping? Oh, sweet child. So much to learn. For starters, it's a totally new sensory experience. Want to see who blazed this new path to pleasure? Hear what it's like to smoke a whiskey?