The best tequila barrel art showcase ever is back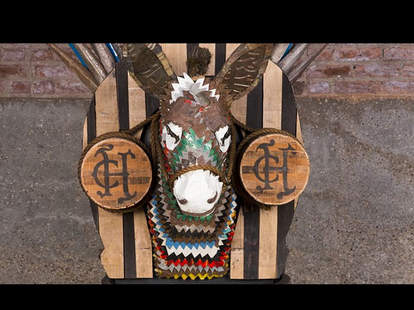 List of things that tequila barrels are good for: a) making and storing tequila, b) being mind-bending works of art, c) probably something else awesome if Tequila Herradura has its way. Ready yourself for The Barrel Art Collection 2014.
 
Herradura's inviting over 70 artists in seven cities across the country to turn their barrels into cask strength art, and you're invited to drink in the experience (and also Herradura cocktails). Keep your calendar open, and ready your eyes with our review of some of the most bombastic barrels from 2013. Oh! d) alliteration.