The revolution will be barreled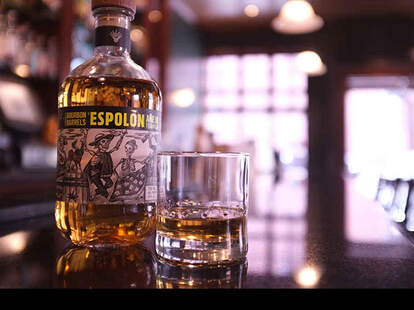 If you're down with food and drink, you know that there's a constant battle between hungering (and thirsting) for the new and protecting timeless perfection. We hooked up with Tequila Espolòn -- who've bottled that struggle by using groundbreaking techniques to create an Añejo that requires no further tinkering -- on a pair of stories that look at both sides of the spectrum.
 
First up, we're giving you a rundown of foods whose greatness means they should simply be left alone; then we're following up with a list of bold new experiments (meat-based potato chips are real, friend). Finally, to get into that drink half of the equation, we tapped a notoriously insightful bartender to tell us what great barmen do to create an awesomely welcoming atmosphere -- because building a beautiful space is a good start, but if you want perfection, running the place right is the finish.