This is how the sausage is made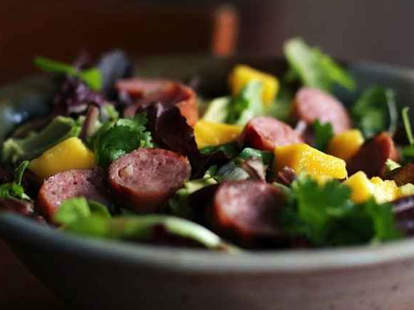 Few know what it takes to make a legendary link. That's why, when you get the chance to meet a real life sausage king like Bruce Aidells, you take it. 
Though he's out of the biz, the company Bruce Aidells created is in good hands, having moved the chicken sausage to heretofore unheard of places (sun-dried tomato & kale with Parmesan? OK). Check what we learned about the past of this legendary product and the future for a sausage that one prominent food reviewer was compelled to describe as "lusty".