Vote on five videos for a chance to nab a Lumia Icon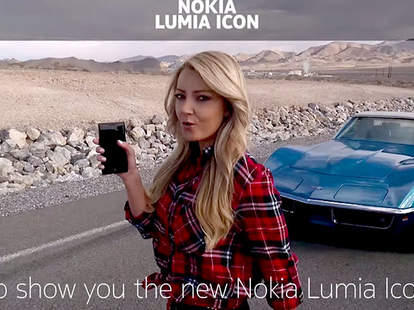 From Frozen lip syncs to exercise ball injury compilations, you know your Internet videos. Put that expertise to work by voting in the Lumia Icon Video Challenge, where five up-and-coming filmmakers were given a $10,000 budget to shoot their projects on the new Lumia Icon. In return, you could walk away with one of the sweetest new phones on the market.
That last sentence couldn't have been more serious: vote on these five finalists' videos -- each shot with a phone that packs in four microphones and six(!) lenses – and help decide the grand prize winner, all while entering yourself to win a Lumia Icon of your own just for casting that ballot.