Wanted: Official Thrillist Taste Tester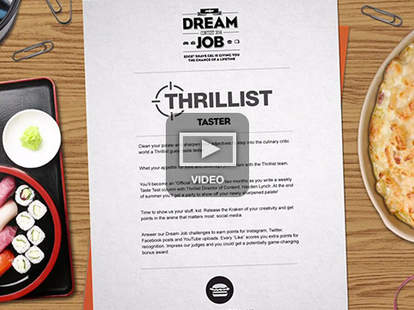 Win Edge® Shave Gel's Dream Job contest, and you'll walk away with the most glorious title Thrillist has to offer: Official Taste Tester.
Edge® Shave Gel can help manage the morning... but now it wants to give you an advantage over your whole day in the most awesome way possible. Got what it takes to be a culinary critic? Enter the contest below, and you could soon be spending your mornings power ranking the best frozen pizzas and your afternoons pondering various pancake syrups. Yes, it's totally real, and totally amazing.