We're Raising the Bar with Rum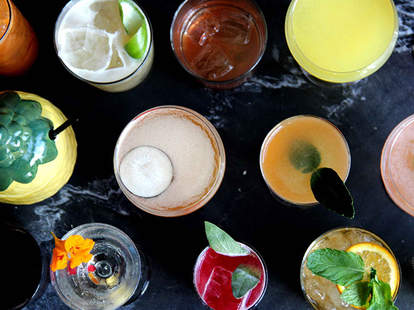 Get ready to cruise through not one, not even two, but three of San Diego's finest watering holes as part of our Raise The Bar happy hour, complete with superbly sippable rum cocktails at tasty prices. It all goes down on Friday April 24th and May 1st.
 
<b>Here's what you need to know:</b>
 
<b>Single Fin</b>
8:30pm–9:30pm
What you can drink: A tamarind-tinged punch and a literally (figuratively) magical mojito.
 
<b>The Local PB</b>
9:30pm–10:30pm
What you can drink: daiquiris like you've never seen before.
 
<b>710 Beach Club</b>
11:00pm–12:00am
What you can drink: Mai Tais, yo!