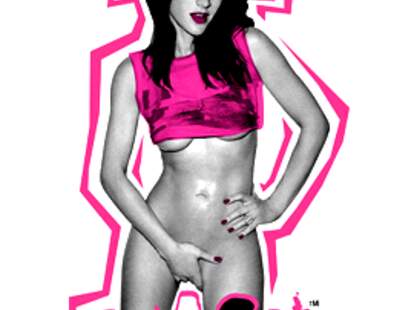 Like an all-marshmallow bowl of Lucky Charms, Thrillist's Best of is packed with only the sweetest bits of content, meticulously hand-picked in our underground leprechaun sweatshop.
Emailed to Dallas:Telephone Print Co. From the Abilene-raised artistic director at Oak Cliff's The Soda Gallery -- with help from Houston's Junkytees -- TPC launches this week with three distinct themes: Andy Warhol, Johnny Cash, and zombies. Perhaps the ultimate triumvirate of influences? Click here and decide for yourself.
Emailed to San Francisco: MojaMix Founded by a couple o' Euro expats, Berkeley's own MojaMix hawks deliciously custom cereal concoctions, composed of any combo you can dream up from their dozens-upon-dozens of nutty/fruity building blocks, which get mixed together then shipped right to your door, which technically belongs to everyone in your commune, but they're pretty chill so no worries. Get crunch!
Emailed to New York: Upper Echelon Shoes Avail in all-white, maroon/gold, and olive/off white, UES's latest hi-top contrasts a perforated leather body/tongue with a solid leather heel and detailing; the shoe comes with two sets of laces, one standard, one a gold plated chain, foot bling that'll have everyone convinced you're down with OPP: other peoples plantars! Lace up in gold on a shoestring budget
Emailed to Washington DC: Point Well Made Out of the bastion of restraint, Hanover, VA, Point hand-lathes one-of-a-kind bottle stops from a range of natural and homemade materials, all carefully cobbled by a loving couple widely considered the Jay-Z/Beyonce of the rural Virginian craft fair world. They'll come in handy if you ever take a break from your incessant wine-ing
Emailed to Los Angeles: Neff SoCal streetwear brand Neff's most recent drop of colorful lids features the throwback neon graphic styles of the 80s and early 90s, which bring to mind the halcyon days of Stacy Peralta, Christian Hosoi, Steve Caballero, and other people you control through your XBox. Cap it all off with some sweet headgear from Neff