Going back to school has its rewards: you get your degree, meet some new friends, then watch those new friends get swooped up by the lavishly wealthy Rodney Dangerfield and his off-the-cuff one liners. Going back to school with a new spot in the heart of University City is Tria

Tria's a cozy 32-seat wine joint sporting big windows, a solid-glass, climate-controlled wine "cellar" that dominates the back wall, and an airy-for-its-size interior lined with sparsely-appointed counters with rustic stools, also how Granddad ruined every Thanksgiving. Food's on the small side, including crostinis like apple tree chevre w/ beef mostarda, truffled wild mushroom pate, and birchrun blue w/ Lancaster spiced pear butter; standalone cheeses get sorted into categories like "Clean" and "Luscious", the latter of which comes with a soft French delice de bourgogne and Italian la tur that, despite its name, can be eaten immediately. Seeing as it's a wine bar, there're plenty of corks to pop, with labels like Bele Casel's Prosecco, a chardonnay from Domaine De Martinolles, Urban's Riesling, and a Tawny Port, also a place where ships dock, then beat the crap out of Chuck Finley with a shoe

If you're gunning for grains instead of grapes, they've got brews like Victory's Uncle Teddy's Bitter on a hand pump along with Allagash's White and a rotating seasonal which is Southern Tier's Pumking at the moment, but come summer, just like Grand Lakes' swim team, could include a Melon.
Recommended Video
Stay Classy This Winter With a Spiced Pear Tom Collins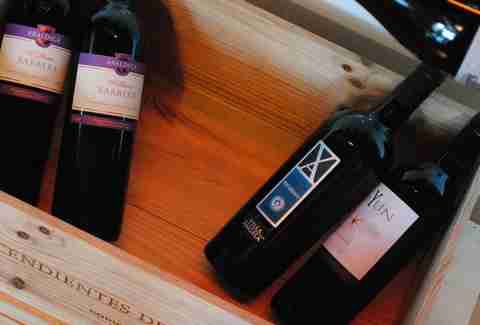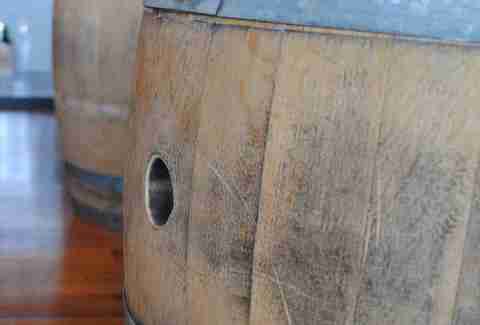 Previous Venue
Next Venue
Venue Description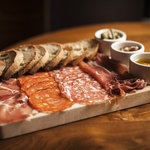 1. Tria Cafe
1137 Spruce St, Philadelphia, PA 19107
The Washington West location of this small Philadelphia chain boasts carefully-curated, rotating lists of wine and beer, alongside a European-style cafe menu of gourmet eats. Highlights include spicy fennel sausage, warm-poached mission figs, and prosciutto cotto sandwich. A number of bruschetta options and comforting desserts are also offered, along with "Sunday School" beer and wine seminars.