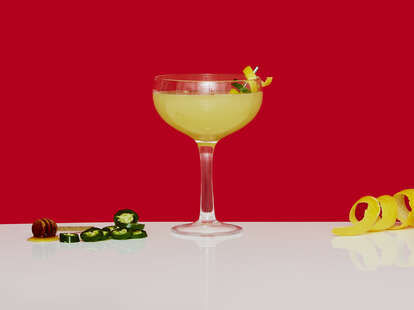 Matthew Kelly / Supercall
During Prohibition, undercover imbibers would flavor bootleg swill with lemon and honey to make it more palatable, which gave way to cocktails like the Bee's Knees. This spicy take on the classic gin and honey cocktail gets a kick from muddled jalapeño. The vegetal bite is downright addictive.
Bee Sting
INSTRUCTIONS
Step one
Muddle one jalapeño wheel in a cocktail shaker.
Step three
Strain into a coupe glass and garnish with a fresh jalapeño wheel.
Contributed by Supercall