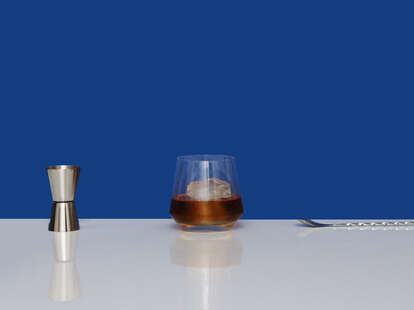 The Godfather was named for Don Corleone himself, actor Marlon Brando. According to legend, Brando was a big fan of the simple mix of smoky scotch and nutty amaretto. Whether or not the story was true or simply a marketing ploy, the sweet, smoky sipper is a cocktail you can't refuse, perfect for after dinner digestif-ing or as a winter warmer.
INSTRUCTIONS
Step one
Using a jigger, add both liquors to a double rocks glass.
Step two
Add a large ice cube, stir briefly and serve.
Contributed by