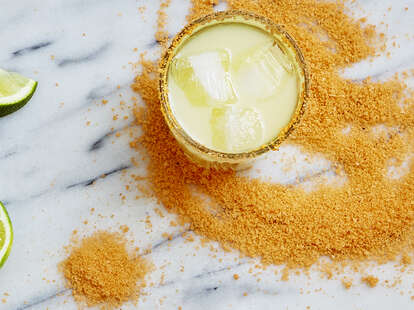 Matthew Kelly / Supercall
Mixed with salt, everyone's favorite spicy-sweet chile sauce gives a tangy Margarita a punchy, lip-tingling kick. Diehard hot heads should pair this with a jalapeño-infused version of the cocktail.
Sriracha Salt
INGREDIENTS
4 tbsp

Sea salt

1 tbsp

Sriracha
INSTRUCTIONS
Step one
Mix salt and Sriracha together in a small bowl.
Step two
Cover loosely with a paper towel and dry at room temperature for 24 hours. Stir every few hours to keep mixture flaky.
Step three
When the salt mixture is dried, store in an airtight container.
Contributed by Supercall