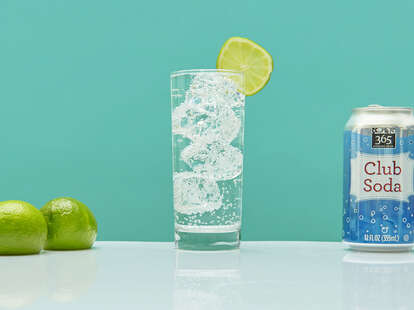 Marisa Chafetz / Supercall
Skip the vodka. Skip the tequila. Put back that whisky (or whiskey). Your seltzer deserves something better. The next time you want to mix yourself a spritzy Highball, use mezcal instead. It has the complexity of a Japanese Highball (with the smoke of a Scottish single malt), the lightness of a Vodka Soda, and the refreshing gulpability of a Tequila Soda—all in one glass. As with tequila, mezcal is made from fermenting and distilling juice from the heart of the agave plant (known as the piña due to its resemblance to a pineapple). Unlike tequila, though, mezcal can be made from any agave indigenous to Mexico (while tequila can only be made from Blue Weber agave). It is made with pit-roasted agave, fermented with wild yeast, and only distilled once or twice. (It is also usually bottled at still strength.) All of these factors give mezcal an immense amount of character and tons of pure agave flavor, which shines through a refreshing topper of soda water. While a lime wedge makes for a fine garnish, a slice of orange or grapefruit is even better—the juicier, more flavorful citrus fruits are perfect matches for bold mezcal. To put the cocktail over the edge, add just a pinch of salt. It won't be salty—we promise—but it will elevate all of the other flavors.
Mezcal and Soda
INGREDIENTS
1.5 oz

Mezcal

Soda Water

Citrus

Pinch of sea salt
INSTRUCTIONS
Step one
In a highball glass, add the mezcal and fill with cubed ice.
Step two
Top with seltzer water and stir to incorporate.
Step three
Garnish with a lime wedge, or orange or grapefruit slice, and a pinch of sea salt.
Contributed by Supercall
Mix It Up!
Recommended Mezcals:
In a Mezcal and Soda, we prefer to use herbaceous, crisp mezcals with only a whisper of smoke.
Del Maguey's Vida
,
Banhez
,
Yola
and
Fidencio
are all phenomenal with seltzer.
Recommended Soda Water Brands:
Q Club Soda and
Topo Chico
.