11 Crazy-Decadent Slow-Cooker Desserts
Perry Santanachote/Thrillist
Perry Santanachote/Thrillist
Turns out, the same magical vessel that makes your stews and roasts so tender and flavorful can also cook fudgy brownies, fluffy cinnamon rolls, and silky cheesecakes.
Which means now you can set up your ingredients in the morning and come home to a hot meal and have your cake, too. So long as you have two slow cookers, of course.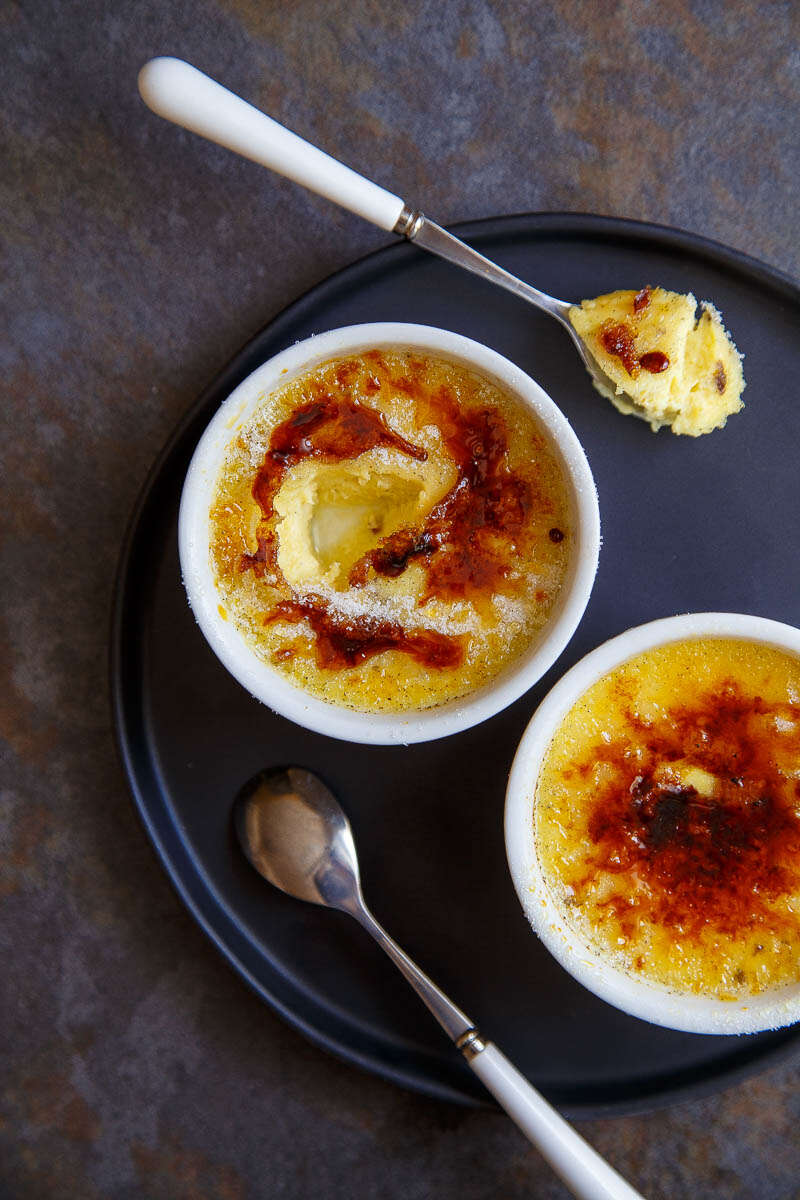 This cool, creamy crème brûlée recipe takes only five minutes of hands-on time. Recipe here.
Key ingredients:
Egg yolks
Heavy whipping cream
Sugar
Vanilla
Enjoy two desserts in one by replacing plain ol' bread with apple cider donuts. Recipe here.
Key ingredients:
Cake donuts
Milk
Eggs
Sugar
Nutmeg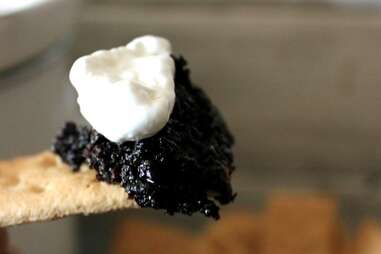 With a box of cake mix and a jar of 'mallows, this could not be any easier. Spoon it all up with the graham crackers! Find the recipe here.
Key ingredients:
Chocolate cake mix
Marshmallow Fluff
Graham crackers
Here is a (mostly) proper Southern cobbler, with a crisp top and cakey base. Use a paper towel in the lid to absorb excess condensation. Recipe here.
Key ingredients:
Peaches
Apple butter
Bourbon
Flour
Butter
It's hard to believe these fluffy cinnamon rolls came out of a slow cooker, but the step-by-step photos don't lie. There's cream cheese frosting in the recipe, too!
Key ingredients:
Flour
Butter
Brown sugar
Cinnamon
Cream cheese frosting
The best parts of homemade brownies are the fudgy insides and crisp edges. You didn't know your slow cooker could do such things, huh? Learn how here.
Key ingredients:
Butter
Sugar
Flour
Eggs
Semisweet chocolate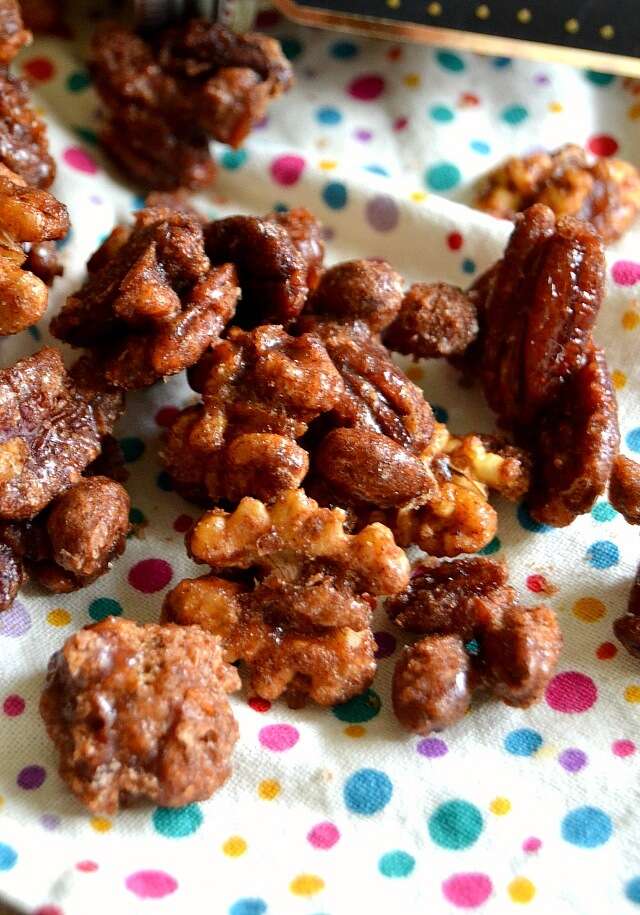 Just like the kind they sell on the streets, but like, with a higher sanitation threshold. Recipe here.
Key ingredients:
Brown sugar
Cinnamon
Nutmeg
Ginger
Mixed nuts
Cheesecake cooked in a slow cooker boasts an extra-silky texture thanks to all that steam, which means you won't have to deal with any ovens and water baths! Get the recipe here.
Key ingredients:
Graham cracker crumbs
Cream cheese
Flour
Eggs
Sour cream
As if this thick-and-creamy hot chocolate weren't indulgent enough, the recipe also suggests adding coconut whipped cream and Baileys. Get that recipe here!
Key ingredients:
Coconut milk
Sweetened condensed milk
Dark chocolate
Coconut flakes
Marshmallows
These soufflé-like cakes are rich enough for special occasions, yet easy enough to whip up on busy weeknights. Get the recipe.
Key ingredients:
Semisweet chocolate
Butter
Vanilla
Eggs
Flour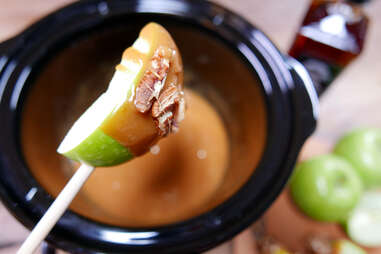 Caramel apples, calibrated for adults. The boozy sauce stays warm until the last bite! Make your own here.
Key ingredients:
Caramels
Pecans
Whiskey
Apples

Sign up here for our daily Thrillist email, and get your fix of the best in food/drink/fun.
Perry Santanachote is Thrillist's recipes editor and now has time to make dessert every single day. Follow her at @perrysant.