12 Nutella Recipes That Involve More Than a Spoon and Your Mouth
You all know the stuff. You love the stuff. But rather than mindlessly spooning this Italian hazelnut chocolate spread straight into your face, try something exceptional. Stuffed into French toast, swirled into buttercream frosting, or spooned into a no-bake cheesecake, these 12 over-the-top Nutella recipes are just as, if not more, satisfying than simply licking a jar of the good stuff.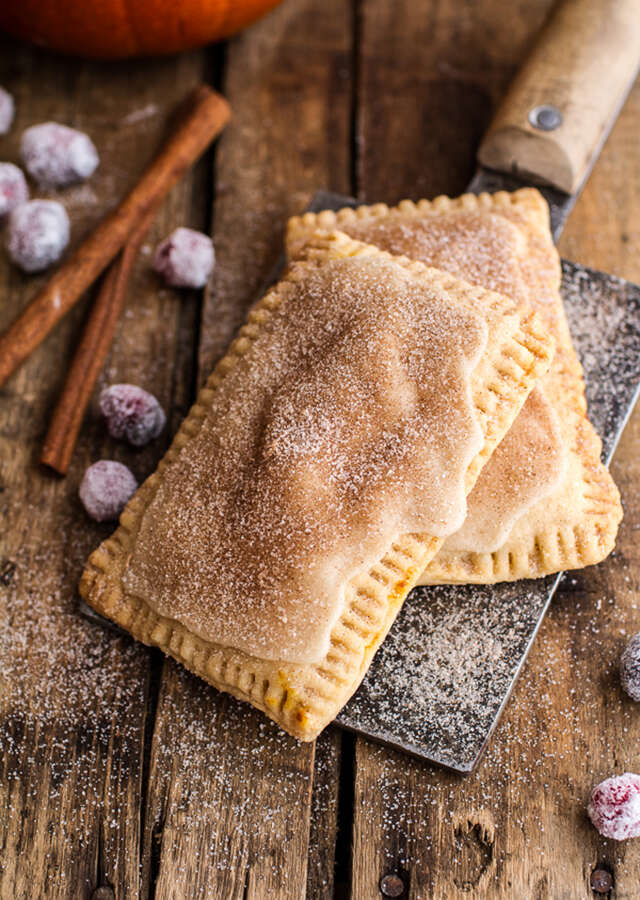 I prefer Pop-Tarts of the fruity persuasion, but exceptions can be made. Recipe here!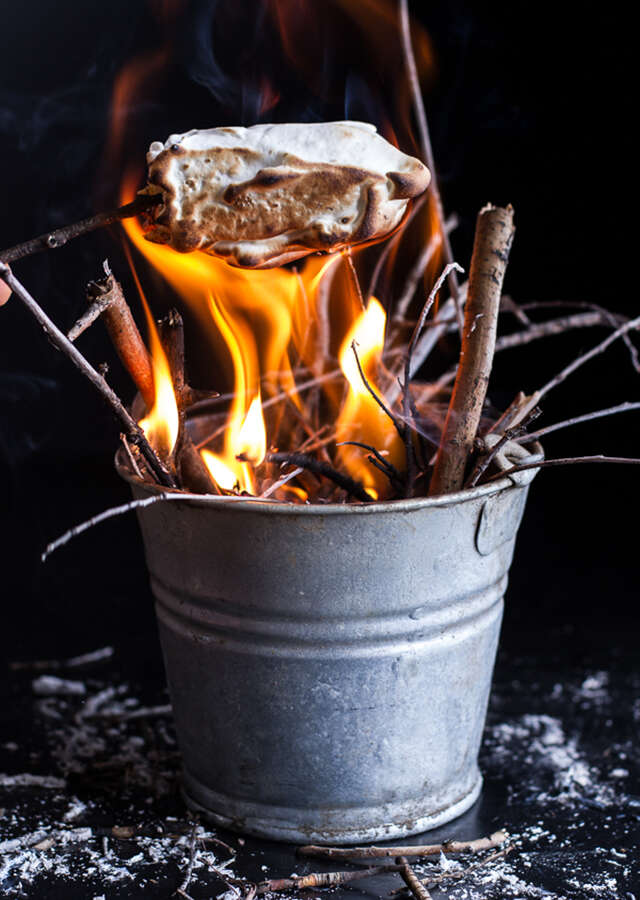 It's hard to tell what's happening in this photo, but that's a peanut butter- and Nutella-coated banana, rolled in chopped chocolate and graham crackers, and then finished with a roasted whipped marshmallow meringue. Recipe here!

Graham cracker and Nutella crust, coffee ganache, and torched meringue prove that two s'mores-themed Nutella recipes in an Internet recipe roundup are better than one. Get the recipe.
Put two smaller piping bags into a bigger one to guarantee a perfect swirl every time. Recipe here!
Big cheesecake flavor with very little work. Recipe here.

Frittelle, the Venetian Carnival specialty, aren't typically stuffed with Nutella, which is a shame. Get the recipe!
Bananas and pecans are quite nutritious. Recipe here.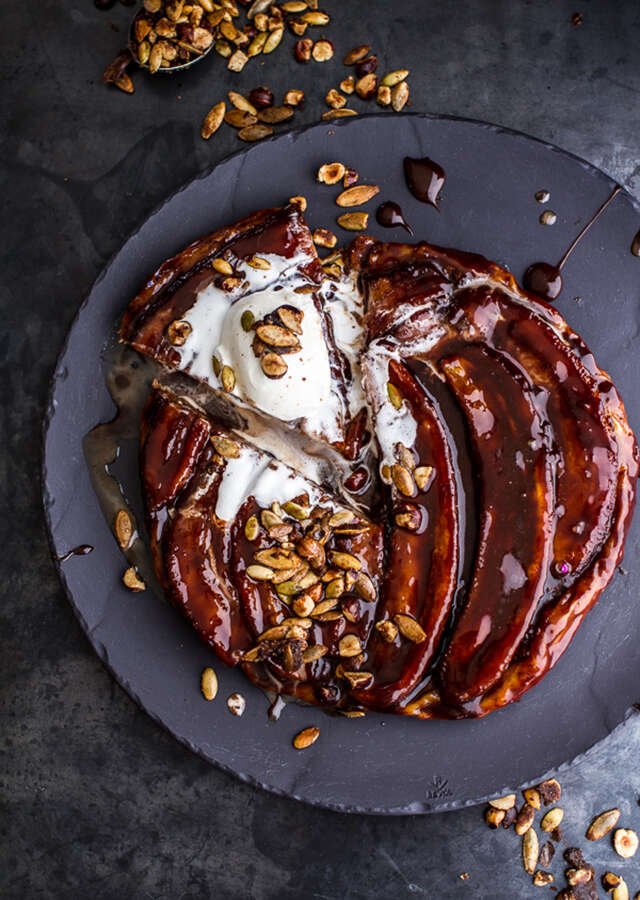 Nutella and banana go together like chocolate and hazelnut, so there's a lot of logic at play with this stuffed puff pastry. Recipe here!

Simply layer the chocolatey stuff in between two rounds of pie dough. Recipe's here, folks.
Eat these for breakfast right when you wake up right before you take a nap. Recipe here.
It tastes exactly like an oatmeal cookie. Recipe here.

These little French meringues are not nearly as difficult to execute as pastry chefs would have you believe. Check out the recipe!