13 Easy Ice Cream Recipes You Can Make at Home This Summer
Summer is basically why ice cream exists. Or, maybe, ice cream is why summer exists... whatever. Point is, we rounded up the easiest ice cream recipes you can make at home (with an ice cream maker, anyway), some of which only require 10 minutes of prep time, and a little bit of patience while the mixture freezes.
But you won't think twice about the meager time commitment when you realize you don't have to leave your divinely air-conditioned apartment in search of Mister Softee.
Our suggestion: s'mores this up with a drizzle of fudge and a handful of marshmallows. Or eat it plain, it's your life. Recipe here.
Boozy ice cream is the best kind of ice cream. Don't you agree?
Floral notes are risky if heavy-handed, but the right amount will make any dish sing. Recipe here.
Coconut milk and a spoonful of bourbon make this ice cream extra creamy, and totally dairy-free. Recipe here!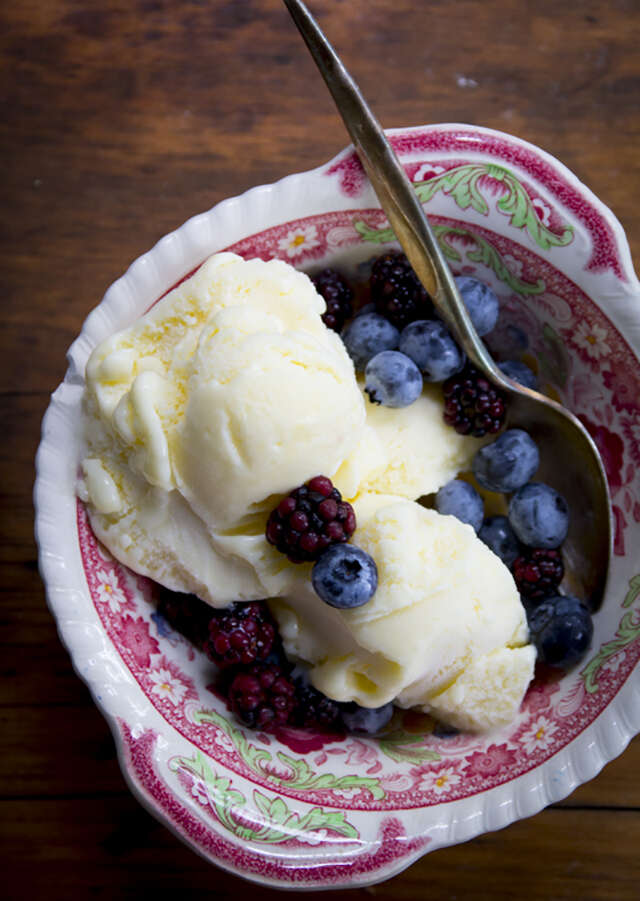 It's practically a vegetable, right? Get the recipe.
It may have half the calories of regular ice cream, but regular ice cream has a boatload of calories, so take this recipe for what it's worth: super simple and tasty. Recipe here!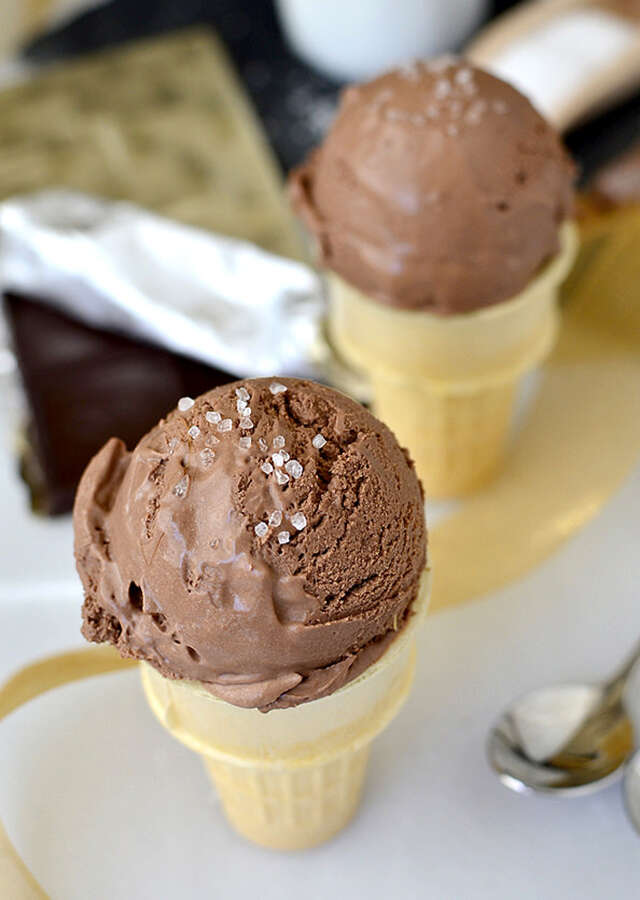 No egg custard base for this baby, just a saucepan is all you need. Get the recipe!
The chocolatey notes of a stout beer complement ice cream remarkably well, and we're pretty happy about it. Here's the recipe.
This reduced-fat, gluten-free ice cream demands a two-scoop serving BECAUSE YOU CAN. Recipe here.
Goat cheese... IN ice cream?! You know you wanna know more...
It may seem odd that an ice cream flavor is centered around two savory ingredients, but the salty-sweet dance adds a lot of depth. Here's the recipe.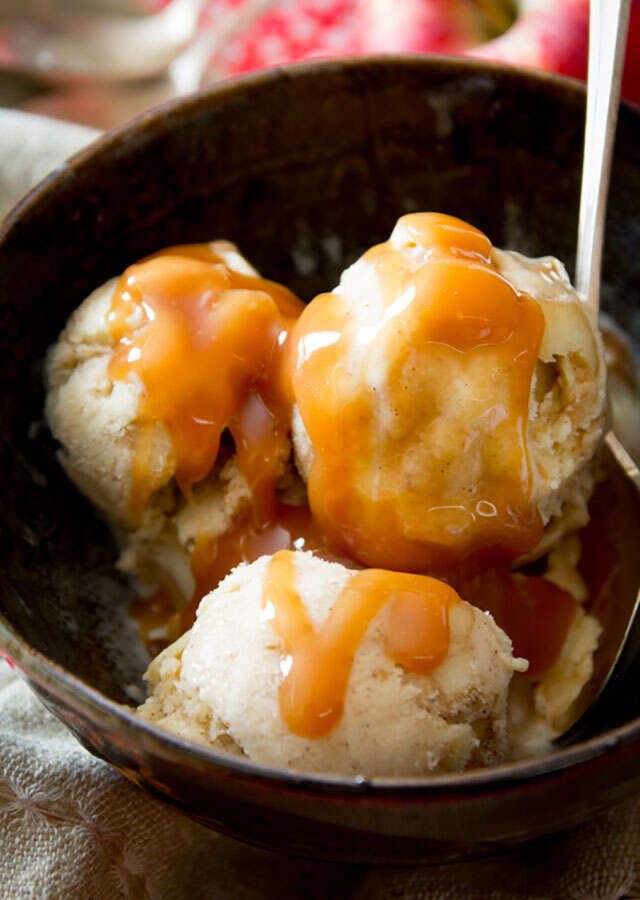 This apple-filled concoction is smothered in salted honey caramel sauce, as it should be. This recipe uses real apples!
Christine Fischer is a freelance writer dedicated to a strict diet of Champagne, cookies, and the occasional pizza. Follow her on Facebook and Instagram.