13 Homemade Mac and Cheese Recipes Like You've Never Seen Before
When your only reference for macaroni and cheese is stovetop Kraft, chances are you're pretty happy because that stuff is delightful. But if you've ever chanced upon a cast-iron casserole of the real-cheese-sauced, crunchy-topped, homemade variety, cheese powder packets are probably less appealing. So here are 13 homemade mac and cheese recipes that'll quell those blue-box blues.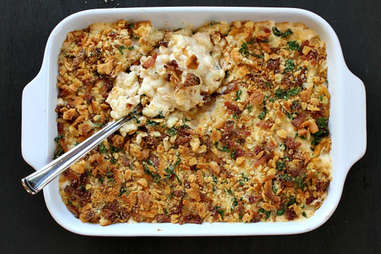 There is no way to go wrong with a tangy sharp cheddar & Dijon béchamel base and a Ritz cracker and bacon crust. Recipe here!

No need to make a roux, blended cottage cheese works just fine. Recipe is here.
Elevate leftovers from any of these other recipes by stuffing them in some brown sugar- and balsamic-glazed mushrooms. Get the recipe!
Bacon and bourbon go together like macaroni and cheese, so this is all pretty logical. Find the recipe here.

Nutritional yeast and tofu somehow combine to make a comparable cheese substitute, unless you're totally fine with eating cheese, in which case, there is no substitute. Here's the dairy-free recipe!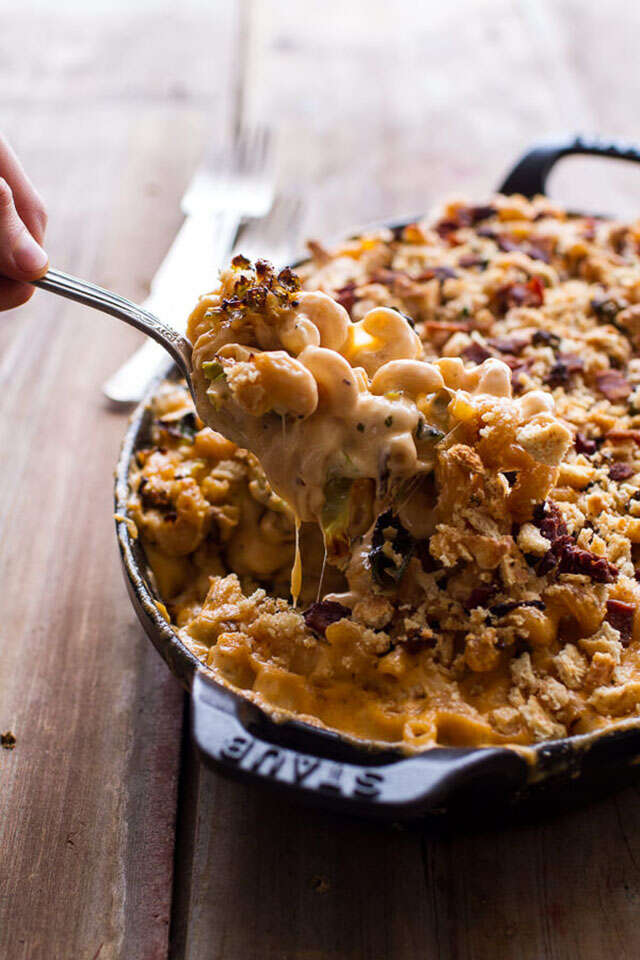 Never one to shy away from excess, Tieghan from Half Baked Harvest throws roasted butternut squash puree, Brussels sprouts, bacon, heavy cream, and three kinds of cheese into a saucepan of al dente whole-wheat pasta (for balance, you know?) and then tops it all off with some bacon fat-soaked Ritz crackers. Not that we're complaining. Recipe here.

Somehow the combination of pears, honey, and blue cheese makes some ordinary mac feel pretty friggin' elegant. Here's the recipe.
What the Brie doesn't contribute in flavor it does in creaminess. French mac here.
Any opportunity we get to encourage you people to cook with beer, we're gonna take. Recipe here.

There's no crunchy broiled top, but the stovetop makes this recipe infinitely quicker and easier. Check it out!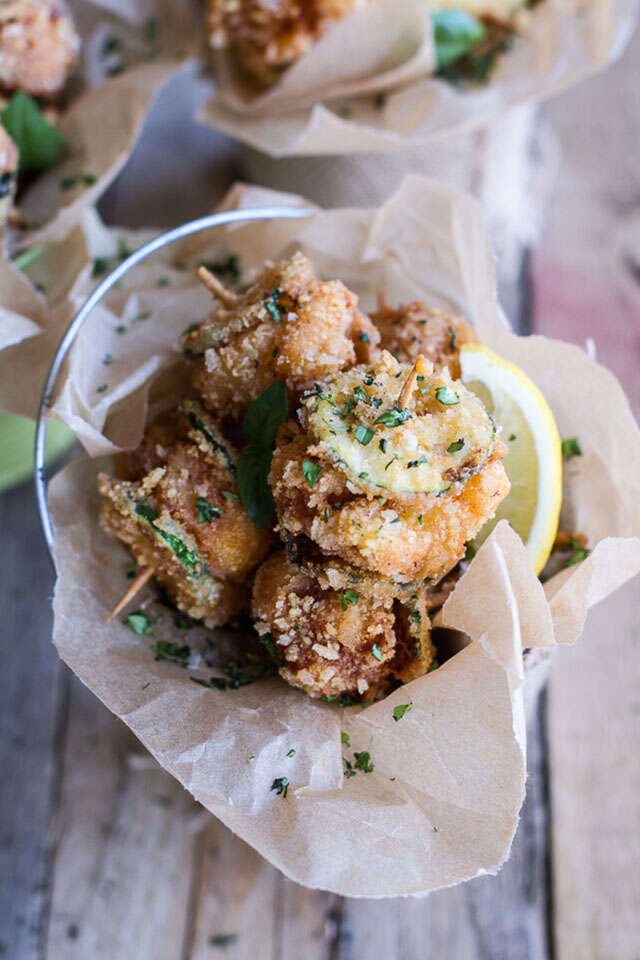 Zucchini is low in calories and contains useful amounts of folate. Recipe here.

It's the beautiful lovechild of penne alla vodka and baked mac and cheese. Isn't it darling??
Unconventional, maybe, but turns out Gruyere, apple, and chicken sausage is a damn good combination. Recipe here.
Carrie Dennis is an associate editor for Thrillist and thinks three-cheese is always better than one. Follow her on Twitter: @CarrrieDennnis.