8 Slow-Cooker Recipes That Use Lots of Beer
Joshua Resnick/Shutterstock
The prevailing sentiment around slow cookers is that they're only good for cold-weather stews and heavy comfort foods. But that's entirely untrue, as evidenced by these beer-loaded recipes. Some subtle suds can add major flavor depth to all kinds of sandwich and Tex-Mex meats or lighter soups and chilis that you can, and should, totally eat even when the weather gets a little warmer.
This super-tender BBQ chicken gets an extra kick with store-bought sauce. You can make your own, but... nah. Recipe here.
Key ingredients:
Chicken breasts
Onion powder
Beer
BBQ sauce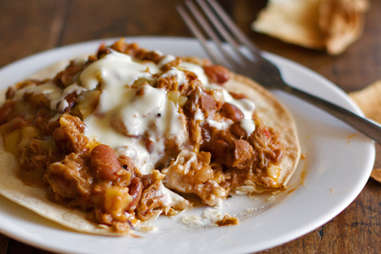 While you're trying to stay awake at work, the slow cooker is doing all the work for you. Come home to the aroma of pork and pinto beans, pile them high on a crispy baked tortilla, add sour cream, and thank your lucky stars someone invented this magical cookware. Get on that here.
Key ingredients:
Pork shoulder
Pinto beans
Light beer
Jalapeños
Garlic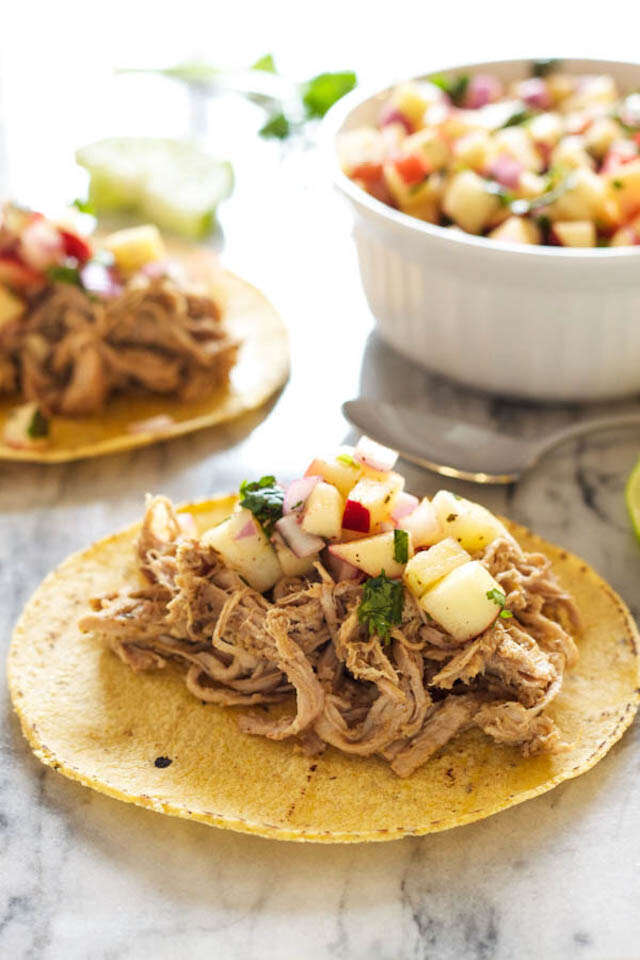 Even though there's beer in these carnitas, they're lightened up due to the use of pork tenderloin over pork shoulder. And the apple salsa freshens it up even more. Try it out here.
Key ingredients:
Pork tenderloin
Oranges
Apples
Green salsa
Lime
If you don't eat beef and still want a hearty chili to warm you up, this quinoa and sweet potato turkey chili is for you. The IPA adds great depth. Stay fueled with the recipe here.
Key ingredients:
Ground turkey
Quinoa
Onion
Chicken stock
Black beans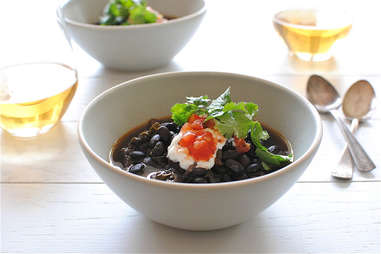 Lots of beer goes into this one. And lots of pork and beans. Click here for the recipe.
Key ingredients:
Chipotle peppers in adobo sauce
Pork shoulder
Swiss chard
White onion
Carnitas are packed with flavor and get a touch of sweetness with cinnamon and orange juice. Carnitas should also be crisped on the edges, so the only real work you have to do here is broil for a few minutes on a baking sheet. Recipe right here.
Key ingredients:
Pork shoulder
Orange juice
Salsa
Hot sauce
Garlic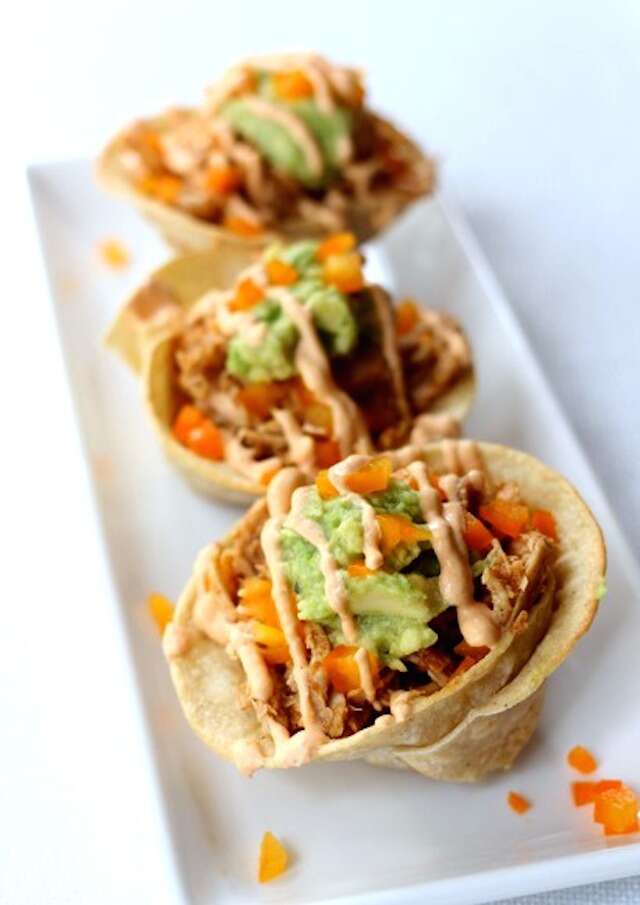 It may not be fall anymore, but that doesn't mean you have to forget about pumpkin. The chicken is simmered in both pumpkin puree and pumpkin ale for hours, which makes it plump, sweet, and tangy from spices. Added bonus: pumpkin Sriracha sauce on top. Get cooking with the recipe.
Key ingredients:
Pumpkin puree
Chicken breast
Pumpkin ale
Taco seasoning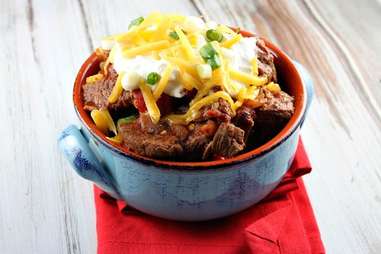 Sometimes you just need steak. And you don't want to go crazy with searing and broiling. Here we take steak and put it into chili with beer, lots of beans, and chilies. Do not shy away from topping it off with sour cream and shredded cheese. Steak chili means go big or go home. Get the recipe here.
Key ingredients:
Sirloin steak
Green and red peppers
Black beans
Tomato paste
Beef broth
Sign up here for our daily Thrillist email, and get your fix of the best in food/drink/fun.
Dara Pollak is a freelance writer and recipe creator. She likes her pasta with a side of bacon. Follow her at @theskinnypignyc.