9 Healthy Recipes You Can Make in a Slow Cooker
Slow cookers are often associated with hearty soups, heavy mac and cheeses, and boozy beverages, but their use doesn't end there. These low-fat, low-sugar dishes incorporate lots of vegetables, lean proteins, and tons of fiber, without sacrificing flavor. It's not hard to eat healthy, especially when the slow cooker does all the work for you.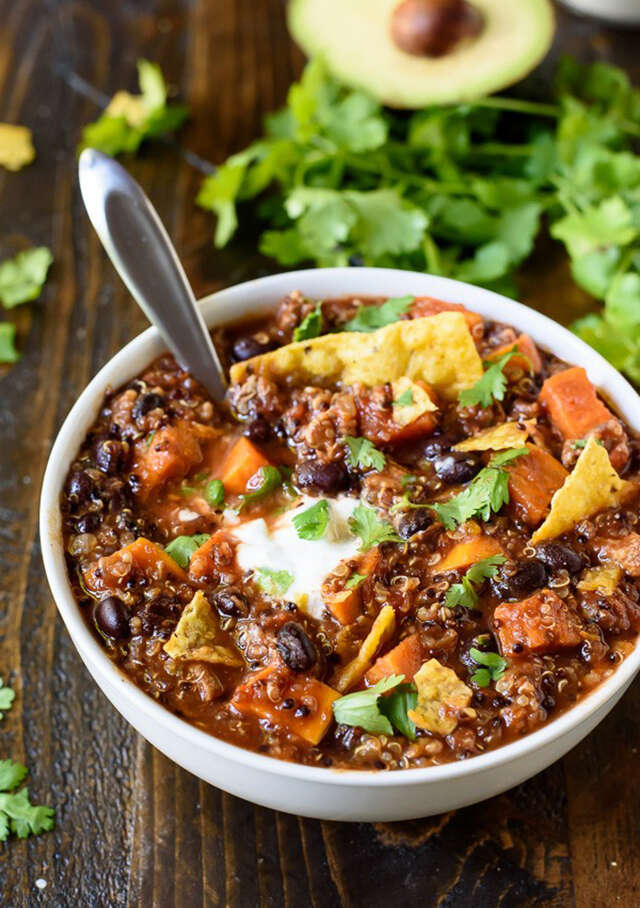 This lean chili is low in maintenance and high in flavor. Get the recipe here.
Key ingredients:
Turkey
Quinoa
Beer
Black beans
Sweet potatoes
Several hours in the slow cooker transforms dried split peas into a thick, naturally creamy soup. It's like magic. Recipe here.
Key ingredients:
Green split peas
Carrots
Celery
Ham
Broth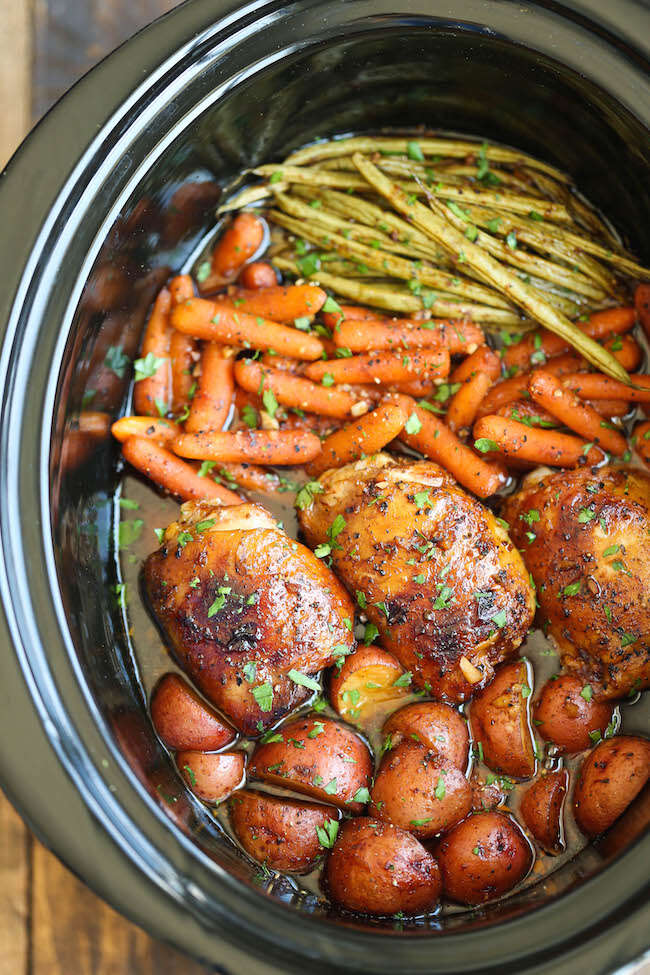 Slow-cooking makes the vegetables super tender, and that garlic sauce penetrates the chicken all the way to the bone. Recipe here.
Key ingredients:
Chicken thighs
Potatoes
Carrots
Green beans
Garlic
Beef broth is all the rage now, but Vietnamese pho has been around forever. Learn how to DIY here.
Key ingredients:
Beef bones
Steak
Rice noodles
Fresh herbs
Chiles
Spices
This stick-to-your-ribs stew won't clog your arteries. Get the recipe here.
Key ingredients:
Lentils
Red curry paste
Garam masala
Tomato puree
Coconut milk
However long it takes to pour a gallon of milk into a slow cooker is the prep time required to make your own yogurt. Learn how here.
Key ingredients: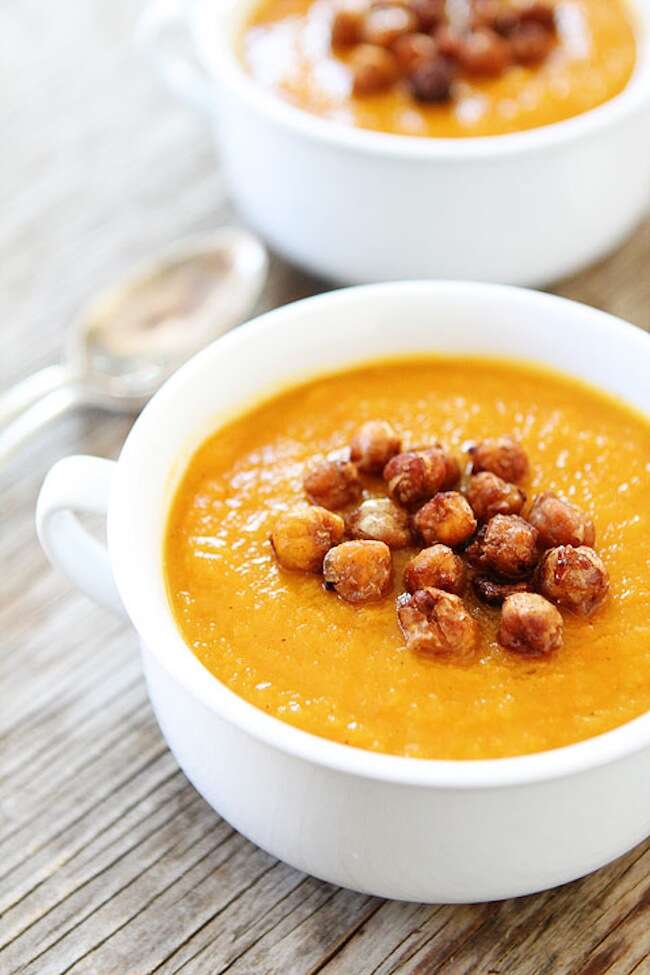 This cream-less butternut soup recipe comes with a bonus recipe for maple-roasted chickpeas, which give the soup a toothsome crunch. Recipes here.
Key ingredients:
Butternut squash
Carrots
Apples
Broth
Cinnamon
Applesauce is so much better made from scratch. This recipe uses fresh Honeycrisps and zero refined sugar.
Key ingredients:
Apples
Honey
Lemon juice
Cinnamon
Toss stuff into the slow cooker before bed and wake up to the aroma of hot oatmeal. This healthier recipe adds protein-rich quinoa, too.
Key ingredients:
Steel-cut oats
Quinoa
Milk
Brown sugar

Sign up here for our daily Thrillist email, and get your fix of the best in food/drink/fun.
Perry Santanachote is Thrillist's recipes editor but eats healthy when no one is looking. Follow her at @perrysant.