Drool Over These 9 Nutella Cake Recipes
It doesn't matter if it's cascading over a fat stack of pancakes, stuffed into French toast, or even infused with weed, because magical chocolate-hazelnut Nutella makes everything better. Particularly cakes. Particularly these nine insanely delicious cakes. So grab a jar of the good stuff and get baking!
In addition to being super simple, this five-minute mug cake combines Nutella, banana, and mini chocolate chips for an instant dessert fix. Get it here.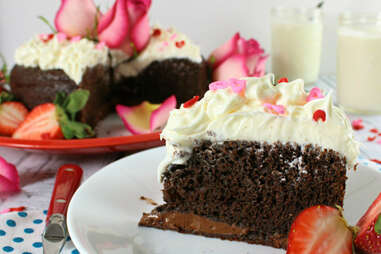 Use less oil and cocoa powder than traditional chocolate recipes because the whisked-in Nutella makes up for both! Recipe here!

The spongecake base is made with Nutella, and the icing is straight Nutella. You can't really get more Nutella in this cake.
When more intensive cakes are just too time-consuming, this one's ready to eat in just one hour. Find it here.
The carrot here basically just makes these lil' cupcakes extra moist -- all the chocolate completely masks the flavor. Recipe here!
NUTELLA + CHEESECAKE + BISCOFF?! Say no more -- it's here.

Substitute a ganache topping with a couple tablespoons of Nutella! Recipe here.
Eat it for breakfast because you're an autonomous adult now. Recipe here!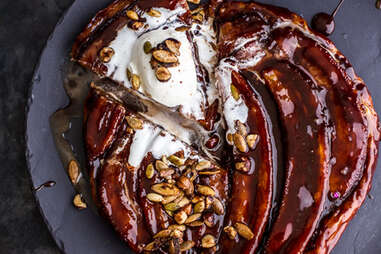 This is stretching the cake theme a bit, but one look and you're not going to care. Click it!
Christine Fischer is a freelance writer dedicated to a strict diet of Champagne, cookies, and the occasional pizza. Follow her on Facebook and Instagram.