Cinnamon Roll Pigs-in-a-Blanket Are All You Need for Breakfast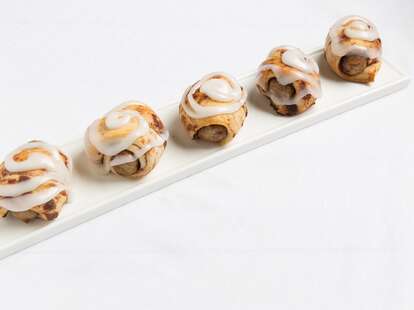 We all love pigs in a blanket, and if you say you don't, you're lying through your teeth. This sneaky ingredient-swap -- that subs breakfast sausage for hot dogs and cinnamon rolls for pastry dough -- gives you an excuse to eat them for breakfast! This is one of those two-ingredient recipes that makes you go, "Damn, why haven't I thought of that?"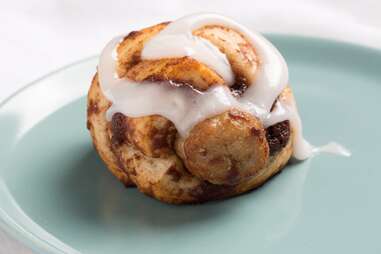 Cinnamon Roll Pigs-in-a-Blanket Recipe
Total Time: 25 minutes
Yield: 12
INGREDIENTS:
1 can refrigerated cinnamon roll dough with icing
12 fully cooked breakfast sausage links
DIRECTIONS:
Preheat oven to 375°F.
Remove dough from can; reserve icing. Unravel each cinnamon roll and wrap the dough around the sausages.
Arrange on a lined baking sheet and bake for 12-15 minutes or until golden brown. Serve warm with icing on top.