Back when we were kids and watched the adults snack on bougie Brie and baguettes, we had our cheesy Ritz Bits. We kept it real. And unlike other slightly unnatural, orange favorites from the '90s (hey Pamela Anderson!), Ritz Bits have held up to the test of time. They're still delicious. And guess what? They're even better fried.
Recommended Video
The Fasties: Kat Thompson Mukbang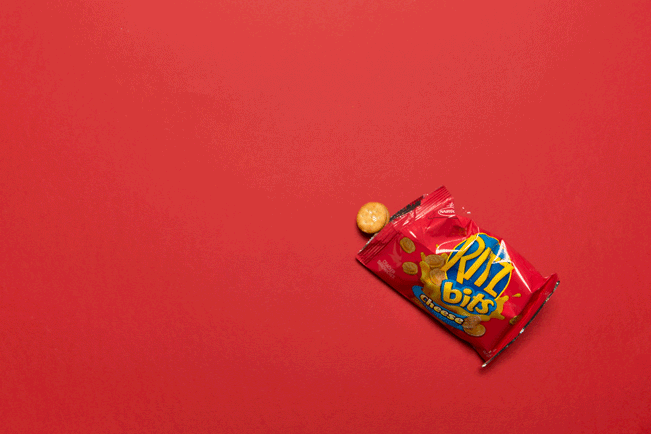 Drew Swantak/Thrillist
Ingredients:
1 quart peanut oil
1 cup milk
2 tablespoons white vinegar
1 tablespoon vegetable oil
1 ½ cups all-purpose flour, divided
1 teaspoon baking powder
1 teaspoon salt
1 (9.5-ounce) box cheddar Ritz Bits
Directions:
Heat peanut oil in deep fryer or heavy-bottomed pot to 375℉.
Combine milk, vinegar, and vegetable oil in a small bowl. Whisk together 1 cup flour, baking powder, and salt in a large bowl. Whisk wet ingredients into dry ingredients and mix until smooth.
Place Ritz Bits in a large bowl and add remaining 1/2 cup flour. Shake until all crackers are coated.
Working with one handful at a time, dip floured Ritz Bits into batter and let excess drip off. Carefully drop them into the hot oil and fry until golden, 1-2 minutes. Transfer to a paper towel-lined plate to drain.
Eat immediately!