Fire Up the Grill for This Margarita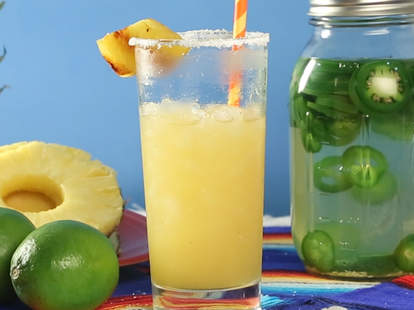 Welcome to Grillist, our annual celebration of all things smoke and fire. Join us all summer long as we get up in your grill with expert BBQ advice, insightful interviews, and bad grilling puns -- but mostly those first two.
We're about to get jalapeño face with this grilled pineapple jalapeño margarita. Sip your way to sunshine and happy days with this fruity margarita that packs a real punch. Looks like summer's coming early boys and girls. Inspired by Platings and Pairings.
Sign up here for our daily Thrillist email, and get your fix of the best in food/drink/fun.