11 Inventive Takes on the Traditional Margarita Recipe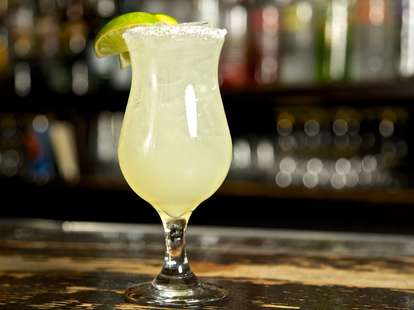 Anthony Humphreys/Thrillist
You know the original -- tequila, triple sec, lime juice -- and you also know the travesty/exquisiteness of a Señor Frog's frozen margarita and its giant, plastic-cupped ilk. So, because almost anything with tequila can be considered a margarita, let's meet in the middle with these 11 super-creative homemade margarita interpretations.
The citrus zest rim jazzes up this simple grapefruit juice concoction. Recipe here!
For those who don't actually like tequila, but love juice. Get the recipe here.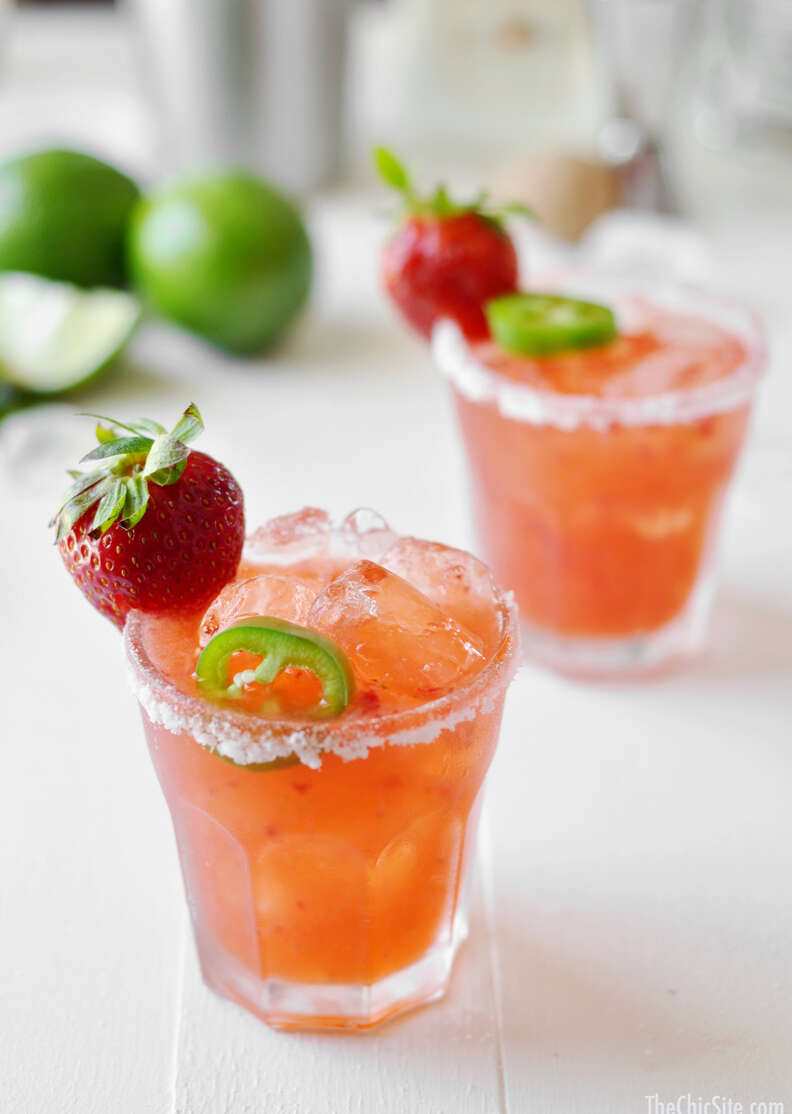 Muddle all the elements and strain for a refreshing summer drink with a kick! Recipe here.
Savory rosemary actually pairs quite nicely with sugared-up grapefruit juice. Get the recipe.
With the addition of lemon-lime soda it's almost more of a cranberry cooler, but it's got tequila so it's definitely a margarita. Recipe here.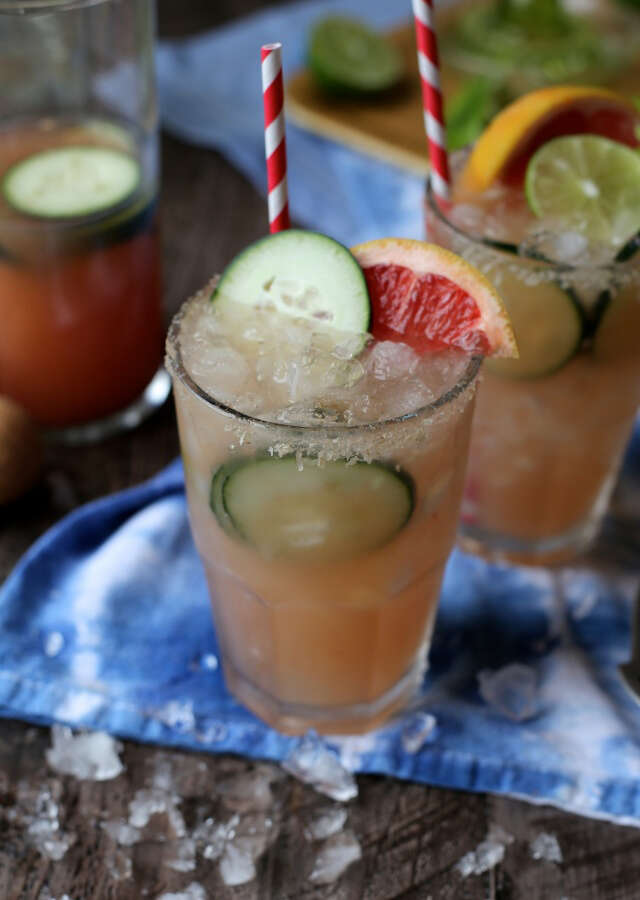 Cucumber adds a secondary fresh element. Add crushed ice if you're feelin' fancy. Get the recipe here!
Blueberries, strawberries, honey, Cointreau, lemon-lime soda water, vanilla ice cream... tequila. This recipe is definitely a margarita!!
Chambord -- a red and black raspberry, Madagascar vanilla, and XO Cognac liqueur -- gives an otherwise standard margarita a sweet twist. Here's the recipe.
Turns out rhubarb has more uses than just in a pie. Just make sure it's in season so this blended cocktail really counts. Recipe here!
The apple juice and cinnamon add an interesting note, and it does have tequila, but honestly, I'm having trouble keeping up this charade. Tasty Tex-Mex this way!
Carrie Dennis is an associate editor for Thrillist and likes her margaritas how she likes her men: simple with crushed ice. Follow her on Twitter: @CarrrieDennnis.