How to Make Cannabutter for Your Favorite Edibles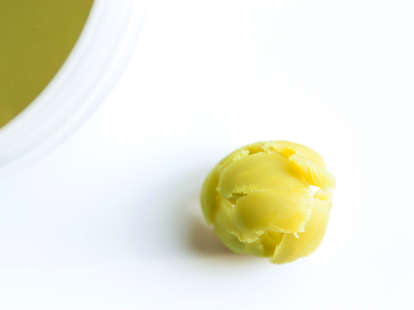 Perry Santanachote
Perry Santanachote
The foundation of baked edibles is cannabis-infused butter. That and a fine appreciation of Tim and Eric Awesome Show, Great Job! Lauren Finesilver, executive chef at Denver's Sweet Grass Kitchen, taught me how to make the best weed butter for churning out perfect brownies, cookies, space cake... whatever.
Picking your strain
Just like if you were smoking it, the weed you buy impacts the butter's effects. It could make you energetic, lazy, philosophical, hilarious to others, hilarious to only you, hungrier, great at Call of Duty, or Seth Rogen. Which is to say... buy something that suits you from somebody who knows their strains. Or just roll the dice, invest in the extended editions of Lord of the Rings, and let 'er rip.
What you'll need:
Candy thermometer
1 pound (4 sticks) unsalted butter
1/4 cup water
1 ounce cannabis trim or shake
Fine-mesh sieve
Cheesecloth
Disposable rubber gloves
Mix it
Attach candy thermometer to a medium saucepan. Add butter and water; set over medium heat until white, filmy milk-fat floats to the top. Add cannabis, stir to combine, and bring to a simmer.
Cook it
Once temperature reaches 190℉, reduce heat to low, and cook for at least 2 hours (3 hours maximum). Stir the mixture every 30 minutes and check that the temperature stays between 190℉ and 200℉. Increase or decrease the heat accordingly. This important step activates the THC. Be sure to keep the temperature consistent and don't skimp on time.
Remove from heat; let sit in saucepan until cool enough to handle.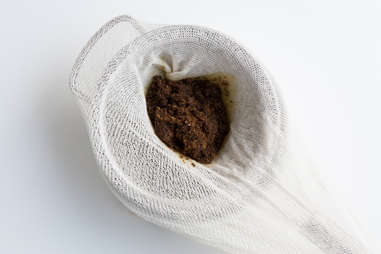 Strain it
Line a fine-mesh sieve with 1 or 2 cheesecloths and place over a bowl. Pour butter and marijuana solids through the cheesecloths and sieve.
Wring it
Double up on rubber gloves and wring out the solids in the cheesecloths as much as possible. Discard solids and gloves with kitty litter, coffee grinds, or egg shells to mask the smell.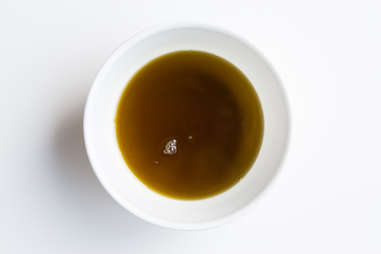 Cool it
Let butter cool to 70℉ at room temperature. Cooling it too quickly in the refrigerator will create condensation.
Store it
Transfer to an airtight container, cover, and store in refrigerator or freezer. Yields 1 ½ cups.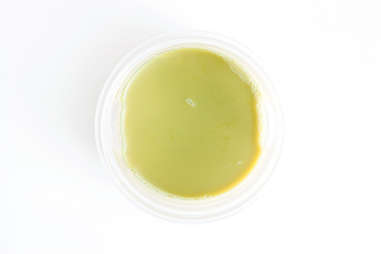 Use it
When ready to use, let butter soften at room temperature until pliable. Do not use the waste that sinks to the bottom (it's bits of the stuff you strained out that made it through). This brownish section will naturally separate from the butter. Just discard it once you get to the bottom. And make more cannabutter!