The best popcorn doesn't come from a bag. It's not smothered in fake butter and salt-like chemicals and eaten in the back row of a movie theater just before feeling up Kate Andrews' shirt in eighth grade. The best is made with a glug of oil and golden corn kernels. Plus, real butter and salt, of course.
It tastes so much better than the processed stuff and only takes a few seconds more to make than pressing the popcorn button on your microwave, so you can slide back into second base with little to no effort.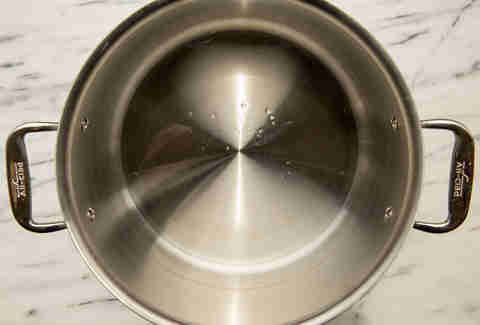 Heat oil
Pour 3 tablespoons of peanut oil into a large 6-quart pot and place it over medium heat.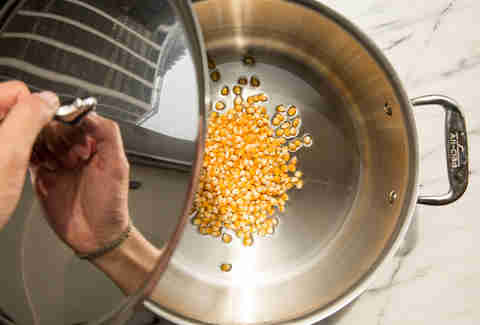 Pop corn
When the oil starts shimmering, add ½ cup of corn kernels and cover. Shake the pot (with pot holders if the handles are too hot) until the popcorn finishes popping, about 3 minutes.
Add butter & salt
Remove from heat and slowly drizzle 3 tablespoons of melted butter over the popcorn, while spinning the pot, then season with salt to taste. Serve immediately. (Yields 12 cups)
Sign up here for our daily Thrillist email, and get your fix of the best in food/drink/fun.