In the Thrillist test kitchen, bacon's replaced the (unnecessary) fruits and vegetables section of the food pyramid. We cook A LOT of it, and save every drop of that rich fat to add bacon-y flavor to fried eggs, grilled cheese sandwiches, bacon-grilled cheese sandwiches, bacon-grilled cheese bacon sandwiches... everything. Saving it is easy and, thankfully, just requires you to do what you dragged yourself out of bed to do anyway: cook more bacon.
Recommended Video
Stay Classy This Winter With a Spiced Pear Tom Collins
Bake it
Set a wire rack on a rimmed baking sheet, and place bacon strips in a single layer on the rack. Bake at 375℉ for 20-25 minutes or until most of the fat has melted away, and meat is crispy and browned.
Eat it
Remove the wire rack. Eat the bacon.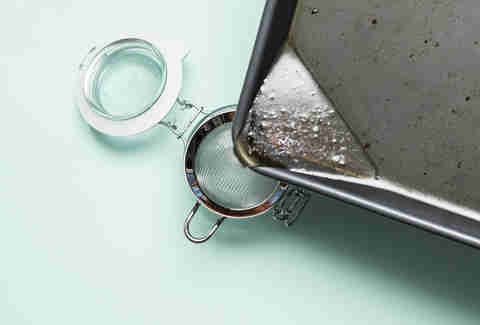 Strain it
Place a fine sieve over an airtight glass container, and pour in all the grease that's left on the rimmed baking sheet. Toss out the leftover brown bits the sieve catches.
Cool it
Store the fat in the refrigerator for up to a month.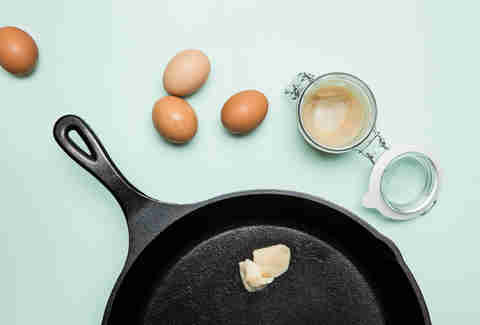 Use it
Bacon fat can be used in place of butter or oil in just about any dish.
Tell us: what's your favorite way to use bacon fat?