This Nutella Mudslide Recipe is Basically Life-Changing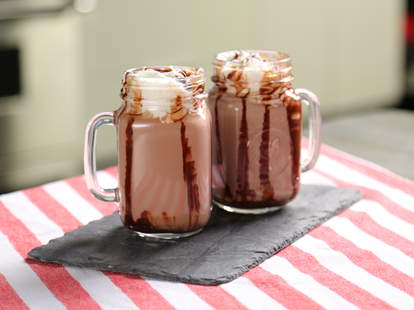 Nutella is delicious with just about everything, which is why it makes so much sense that She Knows thought to boil the sweet chocolate-hazelnut spread down with some grain liquor and milk to make Nutella liqueur. From there, we used the Nutellino -- which, by the way, is totally sippable on its own -- to make Mudslides. They're the best things we've ever tasted since, well, Nutella. 
Thrillist
Sign up here for our daily Thrillist email, and get your fix of the best in food/drink/fun.