Make the Best Queso Dip of Your Life Without Using Velveeta
Perry Santanachote/Thrillist
Besides going to your local Moe's and ordering three cups of the stuff to go, there are a few secrets for smooth, creamy queso. And no, one of them isn't Velveeta. Pre-shredded cheddar and Monterey Jack bring just the right amount of tang and melt, while cornstarch helps the dip be satiny smooth. So save the Velveeta for dishes it's truly worthy of, like grilled cheese donuts and Doritos fried cheese balls, and cook this low and slow for the creamiest, cheesiest queso you've ever eaten by yourself during a 12-hour Suits marathon.
Queso Dip Recipe
Total Time: 20 minutes
Yield: 4 cups
INGREDIENTS:
2 tablespoons unsalted butter
2 tablespoons cornstarch
1 (12-ounce) can evaporated milk
2 ounces cream cheese, at room temperature
4 ounces shredded Monterey Jack cheese
4 ounces shredded extra sharp cheddar cheese
½ cup canned diced tomatoes
1 (4-ounce) can chopped green chiles
1 teaspoon salt
½ teaspoon onion powder
¼ teaspoon garlic powder
DIRECTIONS:
Melt butter in a medium saucepan over medium heat. Whisk in cornstarch until combined and cook for 1 minute, stirring constantly. Do not undercook it or your queso will be grainy.
Add milk and whisk until combined and smooth. Reduce heat to low and stir in cream cheese until combined. Add a handful of cheese and stir until melted. Keep adding just a handful at a time until all cheese is incorporated. Again, don't rush it or increase the heat because you'll end up with grainy queso.
Stir in tomatoes, chiles, salt, onion powder, and garlic powder. Serve immediately.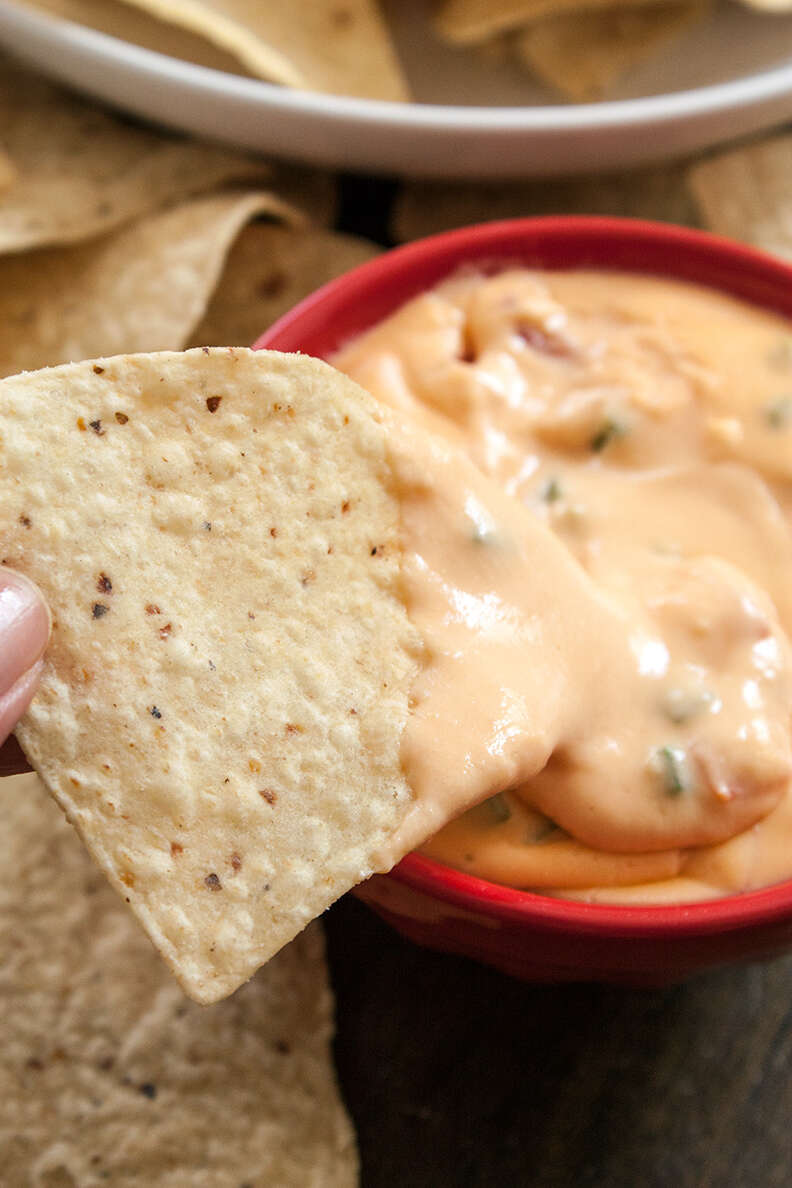 Sign up here for our daily Thrillist email, and get your fix of the best in food/drink/fun.