Break out the grill, folks: summer's here! But instead of simply throwing a few barbecue staples on the ol' Coleman, why not try something a little bit more... unexpected? Like one of these 12 recipes. Boring burgers and dogs be damned! Polenta and pizza are where it's at.
Don't you dare skip out on even one major component of this burger -- all are integral. Find the recipe here!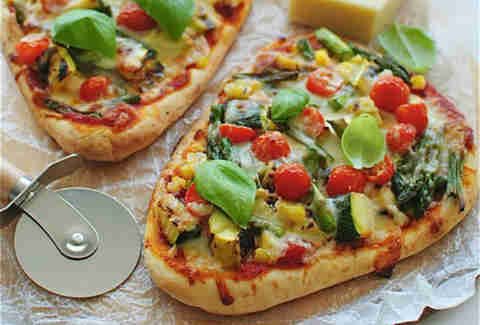 Naan -- a thick and fluffy flatbread -- is perfect for piling with toppings, just like this.
 
This smoked pulled pork how-to includes step-by-step photos and key tips on how to use wood chips for a richer, smokier flavor. Find the recipe here.
Peaches smothered in brown sugar are grilled to perfection, then topped with ricotta, honey, and crispy prosciutto. The sweet and savory is on point. Get the recipe here.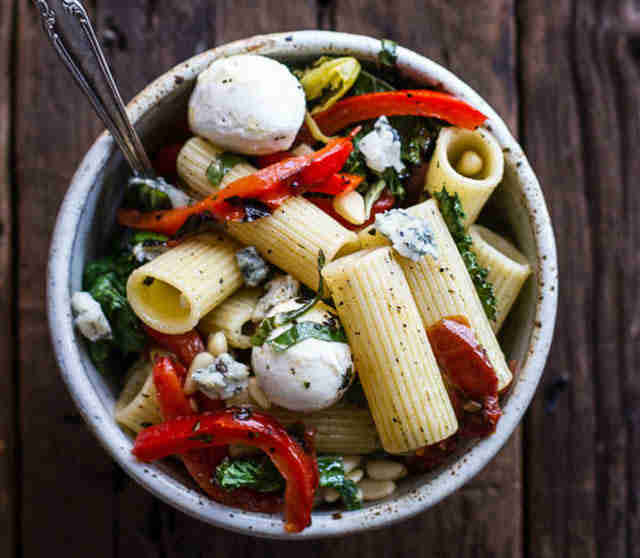 If you haven't jumped on the kale train yet, grilling it is a good start. Find out how, here.
BACON BUTTER. What else do you need to know? Find it coated on corn here.
 
Tossing your 'dillas on the grill lends major flavor and texture. Get the recipe here!
Hawaiian pizza fillings -- including pineapple and Canadian bacon -- are rolled up into a burrito and tossed on the grill. Recipe here.
Smokey grilled salmon pairs perfectly with corn and giant slices of 'cado. Find the recipe here.
 
This how-to guide gives you tips on how to grill your pizza directly on the grate or with a pizza stone. Recipe here.
Skip the skillet and throw your sliced polenta right on the grill -- it's better this way.
Our recipes editor Perry Santanachote knows that a quick crust with some grilled peaches is the best way to finish off a barbecue. Recipe here!
Sign up here for our daily Thrillist email, and get your fix of the best in food/drink/fun.
Christine Fischer is a freelance writer dedicated to a strict diet of Champagne, cookies, and the occasional pizza. Follow her on Facebook and Instagram.