8 Mug Cake Recipes So Simple a Monkey Could Make 'Em
Sometimes you just want a homemade treat when/because you're alone, but you lack the ambition to dirty a whole bunch of cooking utensils and wait 40 minutes for a pan of something sugary to cook, only to then take 2,000 calories to your regretful, lonely face.
That's where delicious, easy, and nearly instantaneous microwavable cakes come in. We've got your feeding fix for one right here with these eight mug cake recipes.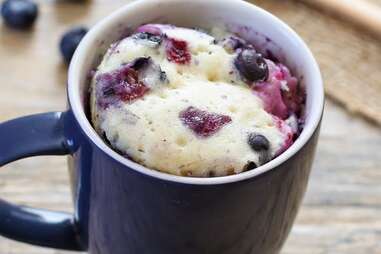 When does a cake become a muffin? Is a muffin actually just a subset of cake?? No matter, this breakfast-for-dessert treat takes just five minutes, which is less time than it takes to philosophize on blurred muffin lines. Recipe here!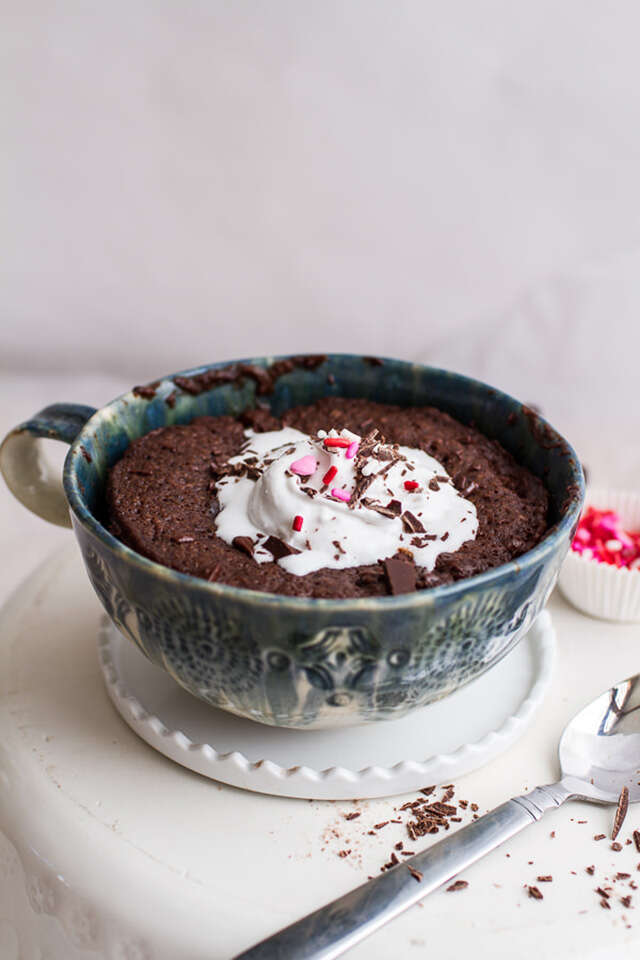 There's an insane amount of chocolate and coconut whipped cream, plus a coffee kick. We're not complaining. Recipe here.
The almond milk gives this cake a dope nutty flavor. Reserve for times when you want to feel like you're at a 6-year-old's birthday party. Recipe here.
Everything is better with s'mores, and this graham cracker-crusted mug cake is no exception. Find the recipe here.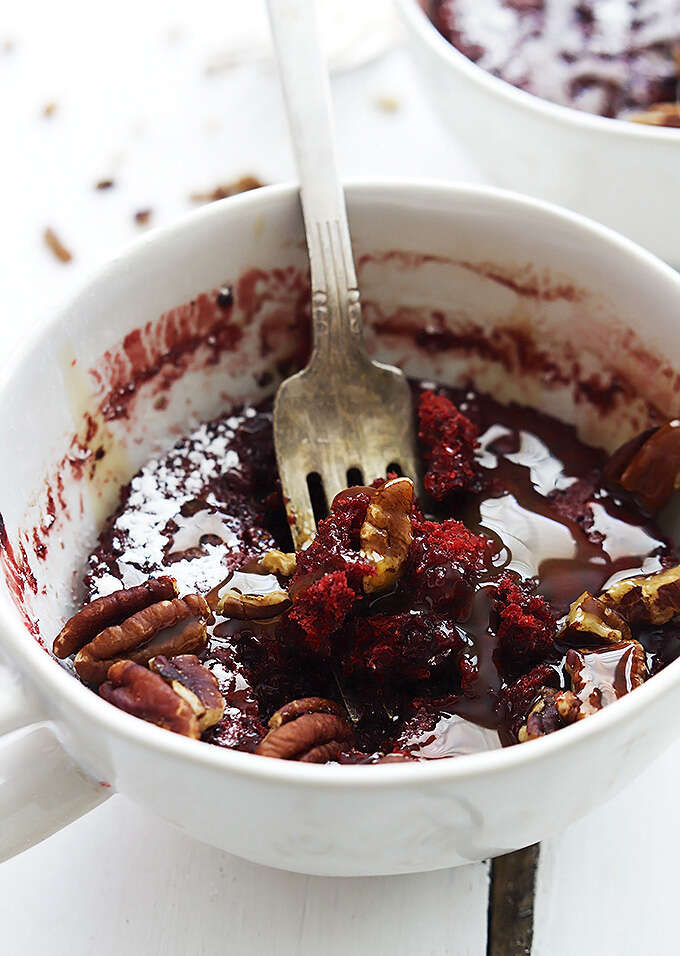 This two-serving recipe uses buttermilk for an extra-rich consistency. Grab it here!
A combo of lemon zest and curd makes this a refreshingly tangy cake. Find it here!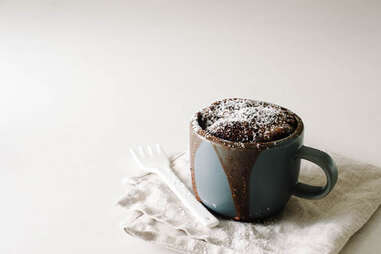 This recipe uses cocoa powder and chocolate chips for a one-two punch that's ready in mere minutes. Get the recipe here.
Two heaping tablespoons of Nutella make this seriously crave-worthy, like any Nutella recipe, basically. Find the recipe here.
Christine Fischer is a freelance writer dedicated to a strict diet of Champagne, cookies, and the occasional pizza. Follow her on Facebook and Instagram.