Cool Down With a Watermelon Cucumber Cooler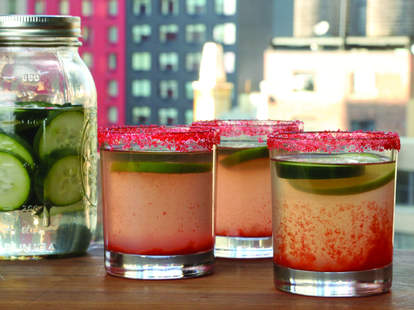 When that warm summer air feels so close and yet so far, it's time for a magical cocktail time machine to get you in the summer spirit. Made with vodka, cucumbers, and watermelon, this cooler inspired by Creative Culinary will leave you feeling cool as a cucumber.
Sign up here for our daily Thrillist email, and get your fix of the best in food/drink/fun.