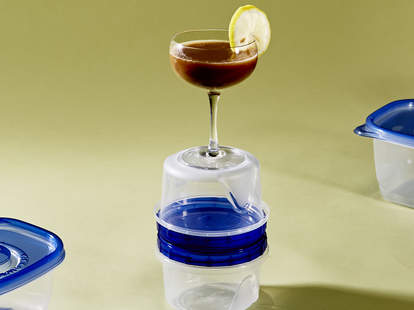 Allison Kave of Butter & Scotch in Brooklyn says good pumpkin pie should always be scarfed down right after Thanksgiving dinner—no matter how full you are. But if you can't finish the pie off in one sitting, she proposes infusing the leftovers into rye whiskey to make this pumpkin cocktail. Made with espresso liqueur and a lemon-lime mix, it's a dessert cocktail for people who don't like dessert cocktails.
INSTRUCTIONS
Step one
Measure all the ingredients into a cocktail shaker.
Step two
Fill with ice, and shake hard until chilled.
Step three
Double strain into a chilled coupe and garnish with a lemon wheel.
Contributed by Allison Kave