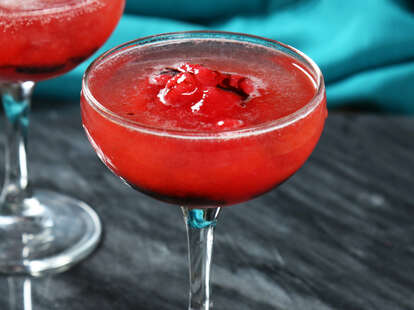 This boozy dessert features a big scoop of raspberry granita, topped with bubbly Champagne and tangy balsamic vinegar. The combination of dry sparkling wine, funky vinegar and fruity granita is decadent, elegant and refreshing all at once. The sweet drink will stun and excite your taste buds like no other.
Raspberry Granita Champagne Cocktail
INSTRUCTIONS
Step one
Spoon a large scoop of the granita into a coupe glass.
Step two
Pour Champagne around the scoop.
Step three
Drizzle with balsamic vinegar and serve.
Contributed by Supercall