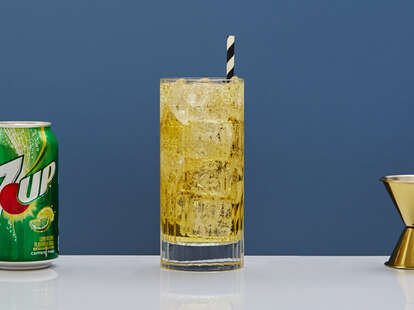 It doesn't get easier than making a Seven and Seven—all of the ingredients are right there in the name. A measure of Seagram's 7 Crown Whiskey gets poured over ice and topped with lemon-lime flavored 7-Up soda. Then all you need to do is give it a quick stir, and you're ready to drink the spritzy, citrusy, refreshing highball.
Seven and Seven
INSTRUCTIONS
Step one
Pour Seagram's 7 into a highball glass filled with ice.
Step two
Top with 7-Up and give a quick stir. Drink.
Contributed by Supercall