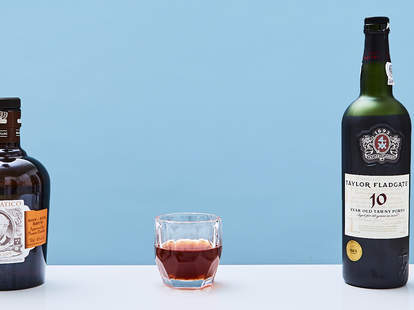 Back in 1935, when The Old Waldorf-Astoria Bar Book first hit shelves, mixing port into a cocktail was a regular occurrence, giving drinks a tannic edge and winey fruitiness. Even so, the Suburban, a riff on the Manhattan, is a rare breed of cocktail—even for the '30s. A mix of rye whiskey, dark rum, bitters and port, the Suburban is deep and jammy with a round, velvety texture that hugs your mouth.
INGREDIENTS
1 oz

rye

.75 oz

ruby port

.75 oz

dark rum

1 hefty dash

orange bitters

1 hefty dash

angostura
INSTRUCTIONS
Step one
Combine all ingredients in a mixing glass with ice, and stir.
Step two
Strain into a lowball glass.
Contributed by Supercall