Some people find retirement boring -- actually, now that they're canceling all the soaps, everybody finds it boring. To support a man who's found the answer, head to Alpine Beer Company's new pub.

Alpine was started in '02 by a retired fireman as a tiny, family-run brewery, but quickly outpaced all expectations; buoyed by success, the founder's spent the past year & a half converting an attached local-landmark soda fountain into a Rockwellian beer joint (Norman, not Sam), one-upping the "I'll put soda in the drinking fountains!" promises of student body presidential hopefuls everywhere. They're tapping 13 varieties, including the light, 4.9% ABV American wheat "Willy", the vanilla-infused tweak "Willy Vanilly", and the roasted-malt "Captain Stout"; there's also a mash-up called "The Captain and Vanil", far crisper than its smooth-sailing namesake, whose variety show was un-drinkably flat. Ratcheting it up are the "mega-hopped" 8% ABV Double IPA "Pure Hoppiness", and a couple of Simpsons tributes (Willy's named after a bro-in-law): the New Zealand-hopped, golden rye IPA "Nelson", and "Ned Flanders Red", an angry shade only brought out by the shoddy craftsmanship of altruistic Springfield home builders.

Because no 50s-style brew nook's complete without whiskey-barrel-aged barley wine, they're breaking out their "Great '05" and "Great '09". Because why not, there are also seven vinos by the glass & bottle, from a La Marca sparkling to a zinfandel from Plungerhead -- a reminder to think twice before flushing your career down the toilet.
Recommended Video
Orange Wine May Be the Rosé of Fall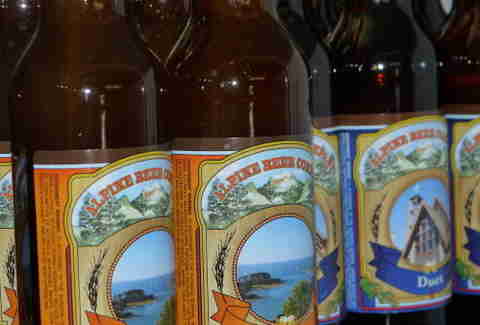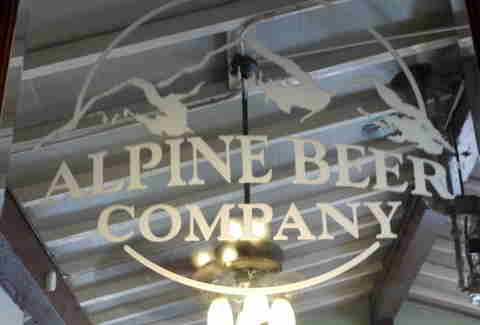 Previous Venue
Next Venue
Venue Description
1. Alpine Beer Company Pub
1347 Tavern Rd, Ste C, Alpine, CA 91901
The family-run Alpine Beer Company Pub takes customer experience seriously, meaning meats are smoked daily with handpicked hickory and mesquite wood, fish is served fresh, and dressings and sauces are made from scratch. Pair house-made brews with spinach artichoke dip, shrimp ceviche, smoked grilled cheese, or opt for a pulled pork or beef brisket sandwich. The space is dog-friendly and has an expansive patio with an outdoor bar.