The Best Public Places in Berlin to Hook Up
Berlin is a veritable hedonistic paradise for singles. We're loaded with jovial beer bars, hidden speakeasies, and of course, the dank corners and dark recesses of countless techno clubs. Seeing as the city's MO is self-indulgence, freedom of expression, and an all-out "anything goes" mentality, public hookups are par for the course. And if you haven't witnessed it or done it yourself? Well, you just haven't been in Berlin long enough. For all you amorous Amys and lustful Louies, here are your last resorts for a quiet place to connect when a hotel room or apartment just aren't options.
Tiergarten
Berlin's largest park, a sprawling former hunting reserve, is perhaps the city's most popular mating grounds (DW
reports
there's even a special area under police surveillance thanks to lovebirds and their heavy petting). But Tiergarten,
one of Berlin's most beautiful spots
in a general sense, is still plentiful with secret nooks. City laws even say outdoor sex is legal... so long as it's shielded by a towel.
Actually, all of our public parks
About a fifth of Berlin is covered in trees. If you don't mind the possibility of bark rash in hard-to-reach places, the opportunities are endless.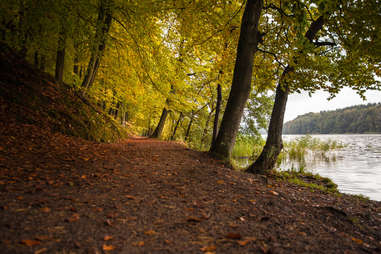 Those sexy hiking trails just outside the city
Berlin is surrounded by dense primeval forest, with plenty of space for going all natural deep in nature. If you're looking for a double dose of endorphins, there is the
66 Lakes Trail
, an expansive 416km path around Brandenburg about an hour's train ride from the city.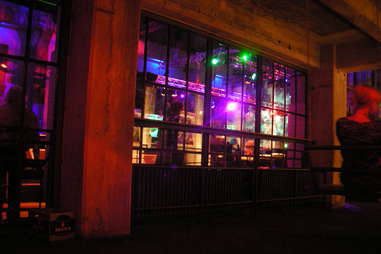 Berghain
Berlin's famous techno nightclub (a massive factory) is a labyrinth of dark corners and hidden crevices. An expert level affair is the infamous dark room, where casual and random encounters occur completely shrouded in shadows… which is either incredibly sexy or incredibly anxiety inducing depending on who you're talking to. Make sure you know your limits.
Oh, maybe any one of our ACTUAL SEX CLUBS?!
In order to go to a
Berlin sex club
, you can't be shy about latex and lingerie dress codes, peepers, and a broad melange of some really kinky stuff. If this sounds up your alley, a little birdie told use KitKat Club and Insomnia are pretty good.
And did we mention our sex parties?
There's a smorgasbord of soirees celebrating themes such as art, queerness, and sexual freedom.
Pornceptual
(NSFW!!) regularly takes place in a former coin factory (reduced admission for going half or fully naked!).
Gegen
is known for putting KitKat's swimming pool to good use. And then there's the
House of Red Doors
(NSFW!!), where fetish and bondage performances are likely to inspire seduction.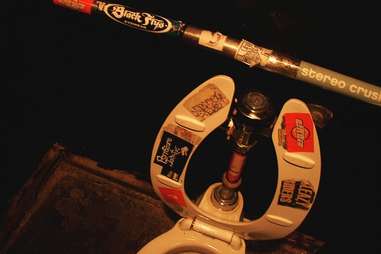 You can also try a nightclub bathroom. Any nightclub bathroom, really.
In Berlin nightlife, there is no such thing as separate toilets for women and men. Which means -- hey now! -- there's no such thing as that whole "sneaking in" part.
Along the River Spree
Yes, it's conventional (and Berlin definitely is not). But it really is the epitome of romanticism. Take note, gentlepeople.

Sign up here for our daily Berlin email and be the first to get all the food/drink/fun in town.