We all know dating is awkward, especially when it comes to managing expectations at your given date night venue. ("Are we going to be on the kiss cam?! God, I hope we don't wind up on the kiss cam!") But you can make it easier on yourself by choosing a date night that fits your -- and hopefully your partner's -- expectations for the relationship. Whether you're trying to exit the friend zone or just looking to hump, here are Chicago date ideas catered to your end goal.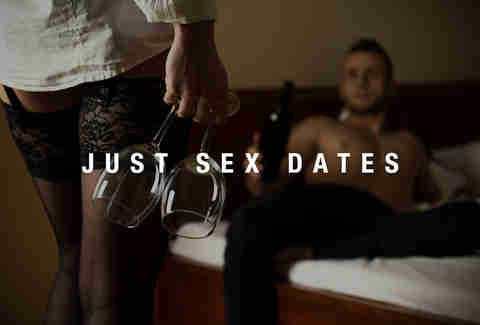 Invite them over for Netflix and the possibility of "and chill"
If all you want is booty, then save yourself time and money and invite someone over for a Netflix session. We recommend any of the films of Dwayne "The Rock" Johnson.
Meet for Friday happy hour drinks
Ceres Cafe is notorious for notorious decision making. It's pretty simple, you order a vodka soda at Ceres Cafe, they serve you a whole cup of vodka with a side of soda water, the two of you get hot for each other, and the rest is history.
Drink cocktails at a sexy speakeasy
Sexy librarian anyone? How about naughty secretary? The clandestine environs of Chicago's speakeasy-style bars should make the two of you thirsty for more than just drinks. Dark lounges, good music, attractive people, and last but not least, fancy cocktails.
Explore the BDSM world together
Nothing screams "sex" more than Chicago Dungeon Rentals. Set the expectations (and a safe word) from the start, share calendars, and get straight to business.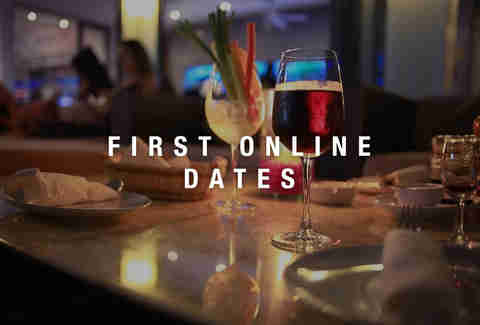 Grab drinks at a beautiful bar
Drinks are always a flexible and safe first date option and these beautiful bars will give you at least something to talk about. Try to pick an off-peak night so you and your date don't have to stand the whole time.
Dinner at a classy, not over-the-top restaurant
If you're getting good vibes from your soon-to-be date and you think conversation will be fluid, then upgrade from just drinks to both dinner and drinks. The Hampton Social, Maude's Liquor Bar, Balena, Coast, and Fulton Market Kitchen are solid options.
Point at and admire cute animals
Sometimes it's nice to get a feel for your date without liquid confidence. So, if you want to keep it sober, then a stroll through the Lincoln Park Zoo is a great option. This date idea allows for you guys to get to know one another while having the comfort of admiring a gorilla scratching its armpit if conversation gets awkward.
Sip on hot chocolate
With the fall weather coming in, it's the perfect time to check out Mindy's Hot Chocolate or Xoco with your date. If you're not feeling it, then you're off the hook easy because you only had to drop a couple of dollars and you can skirt out pretty quickly. But if it's steaming up between the two of you, then continue the sweetness and order some dessert or bar hop around the area.
Take a casual bike ride
Cruise through the semi-secluded Skokie Northshore Sculpture Park and spin this date in the direction of wanting to "Take advantage of the beautiful fall weather" or "Get some fresh air and exercise." Tell your friend that you'd "love to catch up."
Go ballroom dancing
Sign up for ballroom dancing at Chicago Dance and ask your friend to be your date. This is a casual, fun activity, and you can just play it off as wanting to bring someone you are comfortable with and who you think would be a good dance partner. But really, you can take this as an opportunity to get up close and personal.
Blackhawks game
Even the most clueless Chicago sports fan needs to have an appreciation for the sport of hockey and our budding Hawks dynasty. If your date can't appreciate the electricity of the United Center on a face-off, maybe they belong in Santa Monica or something.
Watch your favorite cult classic
Every Friday and Saturday, you can see a midnight show at The Music Box Theatre and enjoy its recently added adjacent lounge. We dare you to watch The Princess Bride and NOT fall madly, passionately in love for all of eternity. Your ticket stub is also good for a free appetizer over at Mystic Celt.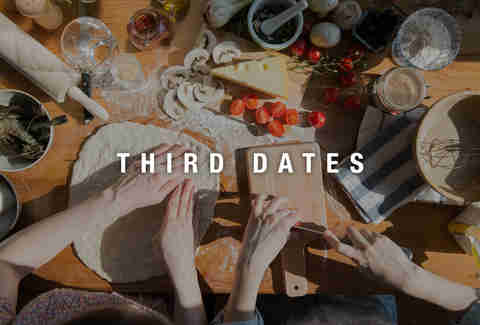 Cook dinner at home with some souped-up groceries
Make this a fun, interactive, and team-oriented date. Plan what you two would like to eat, go shopping together -- whether it's a locally sourced grocery store like Green Grocer or Local Foods or a trusty farmers market (Green City, Logan Square, Andersonville) -- and get to cooking.
Invest and go to a more upscale restaurant
Some call the third date the, "decision-making date." It determines if the two of you want to continue talking or if it's time to go your separate ways. Equally or more importantly, the third date translates to the, I might get lucky date. Grease the wheels with a trip to Gilt Bar, The Gage, Le Colonial, Sepia, or The Bedford.
Go to a burlesque show
Check out sexy scenes, crazy costumes, luring music, and hot dance moves at spots like Kiss Kiss Cabaret, Gorilla Tango Theatre, Wiggle Room, Untitled, or The Drifter Chicago.
Get jazzy with it
Kingston Mines is known for its epic Thursday jazz nights. It's also open until 4am, so, timing is key for this one. Grab dinner at Barrelhouse Flat, have some drinks at its speakeasy upstairs, venture to aliveOne to taste one of its 16 beers on tap, and then once it's late night, head to Kingston Mines for some relaxation and let that sexy sax do all the talking.
Have fondue in an intimate setting
Treat your date to a very sweet night and check out Geja's Cafe, a romantic, candlelit restaurant with an extensive wine list and fondue dining. Take note, the restaurant states, "No sportswear, hats, caps or flip flops and gentlemen are asked to wear shirts with sleeves," so try to look like an actual person.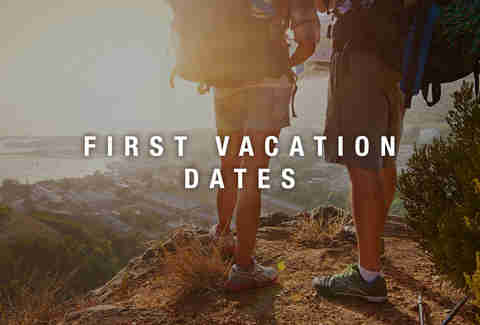 Take a hike
If you're coming from Downtown Chicago, you only need to drive about 12 miles to reach more than 100 miles of paved trails. Red Gate Woods will entice both you and your date with its beautiful forested hills and meadows, lakes, ponds, blooming hawthorns and crabapples, and wildlife. You may even stumble upon trails carved by glaciers more than 10,000 years ago.
Camp out along Lake Michigan
Indiana Dunes State Park is home to more than 2,000 acres of beach, forest, and campground. Camp out by large sand dunes that are nearly 200ft above Lake Michigan and have taken thousands of years to form. You can swim -- or skinny dip -- hike, fish, stargaze, and be one with nature. And your date.
Go apple picking
Bring the apple of your eye (!) to County Line Orchard and on top of picking apples, you guys can get lost in a corn maze together, watch bees make honey, and last but not least, ride it -- tractor style.
Ride a horse
Take your partner to the landmark Memory Lane Stables and have some fun on the trails. Meanwhile, start planning for that good ol' Western role play the two of you have been wanting to try out. You know, like, holding a whip and wearing a hat, cowboy boots, and nothing else. Or, um, something like that.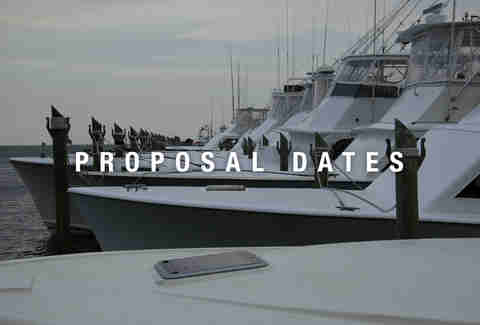 Rent out a boat on Lake Michigan
Plan a nice evening out on the lake. You can rent a boat for a reasonable price at Knock Out Charters, have your very own DD and photographer, drink Champagne, eat chocolate-covered strawberries, and ask the love of your life if she will be yours forever.
Wine and dine at a super-fancy restaurant
Show your soon-to-be fiancé that you've got great taste. In both looks and food. Treat your lady to one of Chicago's finest restaurants (Alinea, Next Restaurant, Everest, North Pond, Sixteen, Grace). After the meal, pop the Big Q. And then Champagne bottles.
Sign up here for our daily Chicago email and be the first to get all the food/drink/fun in town.
Amanda Cohen is a Freelance Writer at Thrillist Media Group. She is also an Account Coordinator at Vibes Media, a mobile marketing company in Downtown Chicago. She was born and raised in St. Louis, attended Indiana University, and now resides in Downtown Chicago. Outside of work, she loves to write, eat clean, exercise, and get her Zen on through meditation and mindfulness.