We've all been there, unfortunately: swiping left and right to no avail on what seems like a million new dating apps. With each failed attempt, you can't help but wonder, "How did people even meet back in the old days (the 1990s)? Is it even possible anymore?" We've got your back, Dallas. Put your phone down, give your thumb a break and try meeting people in the real world by trying out the below.
Turn friendly competition into friendly conversation
Take a page out of your college playbook by joining the post-grad version of intramurals. From softball to kickball to soccer, there are plenty of opportunities to join co-ed teams in Dallas. Added bonus: a lot of these are beer leagues, so have a couple of drinks and impress your new teammates with your sick kickball skills.  
Get our of your comfort zone with improv
Still get a little nervous to talk to that attractive guy or gal at the bar? It's totally normal (at least we hope so), but one way to get out of your comfort zone is through improv. The Dallas Comedy House teaches improv classes, which can help you gain confidence about talking to new groups. If you don't meet someone in your class, you'll definitely feel more at-ease approaching someone new while you're out. Remember us when you're on SNL.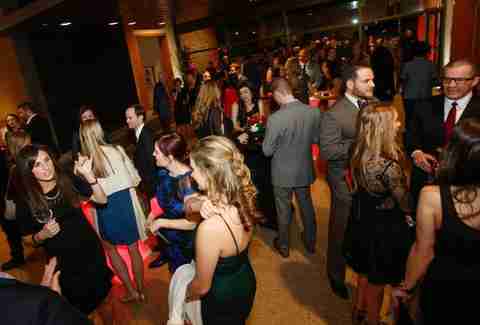 Tap into young professionals groups
With the number of business in Dallas growing at a rapid rate, and with it, the DFW population, joining a young professionals group can be one of the best ways to not only network and grow professionally, but meet new people. There are a ton of YP groups in the area, including CASA Young Professionals and Dallas Regional Chamber Young Professionals, and they normally host happy hour events and galas. That drink (or two) will give you the liquid courage you need to introduce yourself to new faces.
Charity events bring good karma (even though you're not expecting anything in return, right?)
For better or worse, Dallas is now pegged as a place where the "Charity World" matters (major side-eye to you, Bravo). Although it can sound a little ridiculous and pretentious on reality TV, rolling up your sleeves for a good cause is a great way to meet new people, and chances are, they'll have a few good qualities you'd want in a S/O. Whether you're boxing up meals for Hunger Busters, or getting dolled up for the Dallas Autumn Ball, you can easily strike up a conversation with someone new and know you already have a few things in common.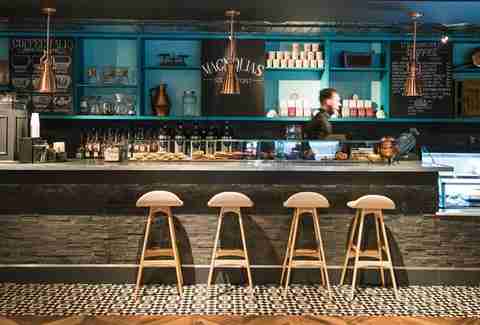 Explore new parts of the city
It's so easy to get into a rut of going to the same spots and seeing the same people. While your favorite 'hoods are your favorites for a reason, you could be missing out on a whole crop of new places and faces. Avoid the whole "You, again" issue and try a different coffee shop, like Magnolias Sous le Pont, or stop by a different grocery store -- you may be pleasantly surprised by who you run into.
Make new friends during a bar crawl
We recently participated in a '90s-themed bar crawl and had a blast hopping from bar to bar and meeting new people along the way. Organized bar crawls provide that "We're all in this together" mentality, and we found it was super easy to chat with new groups as we progressively made our way to each participating spot. Not to mention, wearing a backpack, Wu-Tang T-shirt and a scrunchie is a great conversation starter for the non-crawlers. Themed or not, there are frequent bar crawl events that roll through Dallas, and we highly encourage you sign up for the next one!
Learn something new at bar trivia nights
Test your trivia skills with a little friendly competition at one of the many pub quiz nights Dallas restaurants regularly host. This is an interactive spin on a group dinner and encourages you to get the conversational juices flowing right off the bat. Plus, it's a sure-fire way to find a new boo with beauty AND brains. Stick around after the winners have been crowned and you can debate that one answer you SWEAR you knew over drinks with an opposing team. Check out Geeks Who Drink for a schedule of weekly trivia nights at a variety of Dallas bars.
Let your guard down and grab dinner solo
Everyone loves happy hour with your girls, or guys' night out, but approaching large groups of friends can be a little intimidating. Make yourself more approachable and pop into a nearby restaurant or bar for a post-work drink. Sure, sometimes it's nice to enjoy a little alone time and not be bothered, but would it be so bad for the cute lawyer down the bar to offer some convo? If you need some inspiration  for where to hang alone and not feel totally awkward -- this list may help.
Sign up here for our daily Dallas email and be the first to get all the food/drink/fun DFW has to offer.