"Ugh. Dating sucks in LA."
I'm a dating coach, professionally (yes, it's a real thing), and I hear this all the time. But guess what: if you're saying it, you're just wrong. Stop blaming the city for your singleness, and embrace where you are: for real, LA's a great place to date.
"But everyone's so shallow!!!" you probably just responded. "It's all just transient transplants. There's something brighter around the corner!!!!"
Those problems are not actually problems when you look at the city objectively. I promise. The real problem is that you fall into a category that makes it hard to date YOU. So get out of your comfort zone -- and get over yourself -- and you can find love or something like it. Here's how.
 
Everyone wants to stand out
And while that can be annoying at times, the great news is that in order to stand out, you've actually got to be interesting in some way. Sure, there are bunches of beautiful and "creative" models, actors, "directors and producers," who try to define themselves based on their looks or IMDB page. Yes, there are more than a few flakey and flighty people. And while the starry-eyed types might, in many ways, define the city and even blanket it, there is much more substance beneath the thin layer of fluff. Your job is to find those interesting, dynamic, intellectual people with varied attitudes, careers, and lifestyles. How? Be one of those people, and you'll attract others like you. Otherwise you're just complaining into the ether.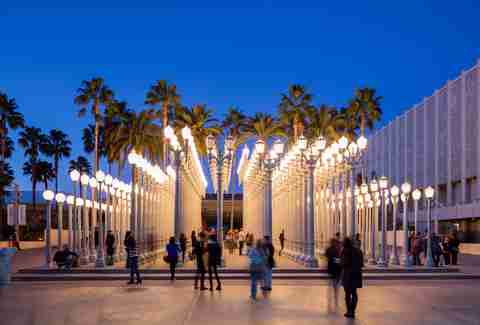 Everyone who isn't a local is trying to plant roots by finding common interests
This is where the vast assortment of meet-up groups, classes, and events in LA come in. Entrepreneur groups like Ivy and Silicon Beach, Pinot's Palette painting and wine classes, hiking groups, Young Literati at the Downtown Public Library, Avant-Garde at LACMA, even tech classes at the Apple Store attract single and looking lost Angelenos that aren't necessarily in the entertainment field, but are looking to partner up on much-more-interesting common ground.
 
Our ADD attitude allows for something shiny, new & beautiful around every corner
And I'm not just talking about people and cars -- in fact, ignore those shiny things and focus on substance. Restaurants, bars, lounges, and even grocery stores are constantly trying to one up each other by renovating, bringing in celebrity chefs/mixologists, and creating atmospheres and environments that set the stage for romance. Even dive bars in LA are stage-designed to have the perfect divey appearance, which means stage-designing your first kiss there doesn't seem tacky at all.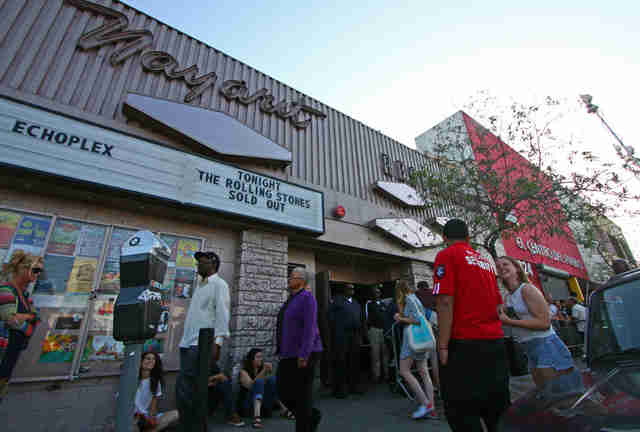 Our IRL interactions are so rare that small talk can be meaningful
OK, it's true everywhere, but nowhere more than LA, where cheesy pickup lines can sound like forced, written dialogue. There are tons of places to actually meet people outside of Tinder/Bumble/OKCupid/FarmersOnly, but since we're in our cars all the time, when you're actually freed from the freeway, making smalltalk doesn't even feel like you're on a hunt. Case in point: if you're hanging out at SALT in Marina Del Rey, comment on the sailboats docking mere feet in front of you and ask if she has ever sailed out of the marina. Can't decide between sea bass or salmon at Cape Seafood? Ask the rugged dude next to you rather than the guy behind the counter (although, if it actually is Michael Cimarusti, maybe you should take his advice). Hanging out outside The Echoplex waiting for valet? Ask the cute girl with the hat next to you what the next show she's going to is. It's not so hard.
Sign up here for our daily LA email and be the first to get all the food/drink/fun Los Angeles has to offer.
Laurel House is an international Dating Coach, born and bred West Angeleno, and Dating Coach on the new reality show on E!, Famously Single; Follow her on twitter @DatingLaurel or visit her website www.LaurelHouse.com to learn how you can work with her.