If you don't like the Heat, now would be the time to pretend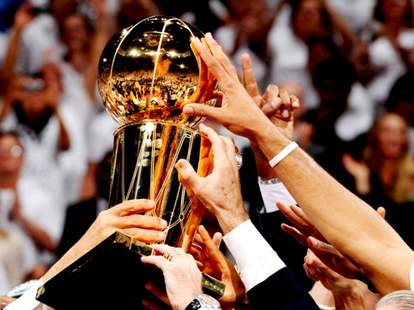 Heat fans may already be familiar Sara Jay and Angelina Castro: two girls who star in films with punny names that are not for children, and who've decided to display their superfandom by taking their talents to South Beach "South Florida's favorite swingers club", Miami Velvet in Doral. Now, to make good on the promise they made before the Finals contingent upon a Heat championship, they'll be more than happy to give anyone who shows up on Thursday (after following them both on Twitter) a BJ Armstrong bobblehead, minus the part about the bobblehead, and the Armstrong. If you don't get that, just read it again. Yep, now you get it. But of course, there are some rules:
You have to "get tested at your expense" beforehand and bring proof, because these girls quite understandably only like giving out free BJ Armstrong bobbleheads to people who score 4 or higher on their AP exams.
Just to make this whole thing much more normal, you're allowed to wear a mask to conceal your identity.
Some nurse who is a dude may check you out for "hygiene" at some point.
Absolutely no pictures or video! Except for the ones they're totally allowed to take of you while you wear your awesome Chewbacca mask.
You get to cut the whole line if you show up in an "I Love Sara Jay" or "Once You Go Hispanic Don't Panic" t-shirt, which definitely makes sense, just like this entire, very sane undertaking.