Drink alfresco at a beer garden
Various locations
There are outdoor beer gardens all over the city, and they're all great for a relaxing day date or a more raucous evening get together. Estabrook Park is one of the first and still one of the best, with heavy glass liters of Hofbrau beer and music some nights. The South Shore Terrace is in a beautiful setting right on the lake, and if you're looking for beer in a particular park, check the traveling beer garden schedule.
Stroll by Wisconsin Avenue's public art
Downtown
Sculpture Milwaukee has been going on each summer for a number of years now, and the temporary sculpture installations never gets boring. There are 23 works of art this year, all positioned along Wisconsin Avenue downtown. Start at the west end near 5th Street and make your way east, ending at the lakefront and the now-permanent Robert Indiana LOVE sculpture. Awwwww.
Kilbourn Town
The newest neighborhood in the city is called the Deer District. Nestled next to the Fiserv Forum, it's got plenty of bars, attractions, and restaurants to stay busy for a few hours together. Head to Good City Brewing for a beer flight and some pizza, then watch a Brewers game on the giant outdoor Beer Garden TV, and finally play a few games at Punch Bowl Social.
Rock out at a festival
Various locations
Milwaukee isn't called the City of Festivals for nothin'. Every weekend from Memorial Day to at least Labor Day, there are festivals, from neighborhood church fests with rotisserie chicken dinners and cover bands to the big daddy of them all, Summerfest. Check a calendar and head to whichever is going on, then dance your pants off together.
Walker's Point
The facility is small, so it's an easy -- but very informative -- tour. The highlight comes at the end when you get to sample a ton of their alcohol, from maple rum to absinthe. Then head back upstairs and belly up to the bar for some great cocktails. Don't forget to eat some free popcorn -- you'll need it.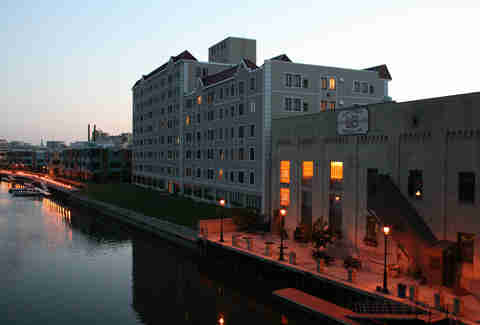 Beerline B
You'll laugh, you'll drink, you'll sing the theme song to Laverne & Shirley, and you'll learn about bungholes. Tours fill up fast with walk-ins, especially on weekends, so plan ahead and buy tickets.
Go retro at At Random
Bay View
Yes, At Random is under new ownership, but it's the people from Bryant's Cocktail Lounge, so don't worry. The only things that have changed are that you can sit at the bar now, there are actual set hours, and the thick layer of dust is gone. It's still a romantic, quirky spot to share an ice cream drink with two straws.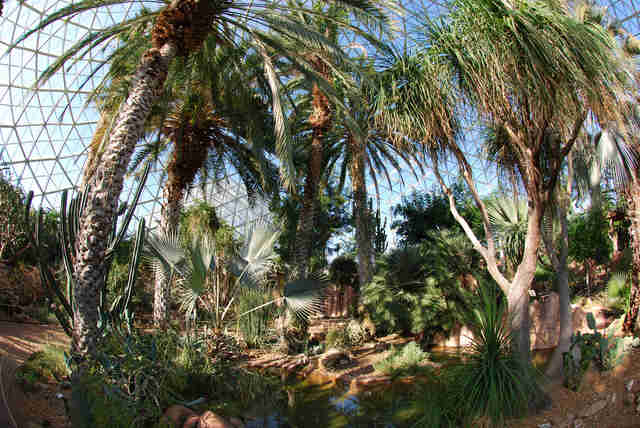 Mitchell Park
If it's a little too early in your relationship to take a trip to the Bahamas, then just head to The Domes instead. The tropical dome is full of palm trees, humidity, and secluded paths for a quick make-out session.
Various locations
Or if you prefer, walk and eat -- or bus and eat, for the lazy among us. Guided tours take you from one restaurant or bar to the next, where you'll try a new Bloody, chocolate, pizza slice, or whatever fits the theme of your tour. It's a great way for new MKEans to explore together.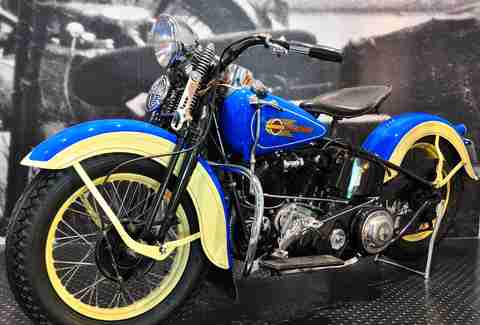 Menomonee River Valley
What better way to get your engine going than revving one at the Harley-Davidson Museum? After learning everything you ever wanted to know about H-D, have dinner and drinks at Motor without even moving the car (or bike).
Nosh around a farmers market
Various locations
Farmers markets these days are about way more than just produce. Many have local vendors selling honey, soaps, flowers, and lots of food trucks and carts for a snack. The South Shore Farmers Market is one of these, as is the Westown Farmers Market downtown. If you want to impress a true cook though, head to the West Allis or Fondy Markets.
Story Hill
Half the fun of going to a Brewers game is the tailgating beforehand. Plan a knockout tailgate spread, and you may just guarantee yourself another date. Bring a little Weber, some brats from Milwaukee Sausage Company, some cheese curds from Clock Shadow Creamery, and some cookies from Peter Sciortino, and you've got a baseball feast.
Be an alley cat
Bay View/Lower East Side
Bowling and Milwaukee go way, way back, so what better way to take a fellow Milwaukeean on a date than by lacing up those uncomfortable rental shoes and throwing some balls down a lane? Landmark Lanes and Bay View Bowl are the two primo alleys, with dive bar digs and drink specials that'll give you and your date something to stick around for hours after your games have ended.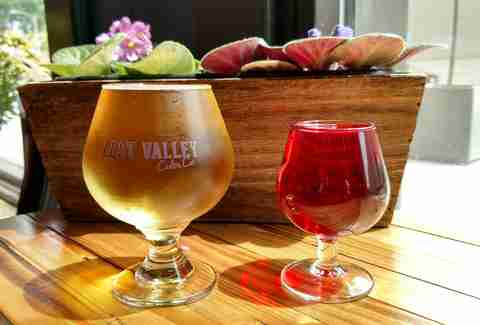 Walker's Point
There are a million beer bars in Milwaukee, but only one real cider bar: Lost Valley Cider Co. This Walker's Point spot will give your date something different, especially if they aren't terribly into beer, thanks to the 30 rotating taps to choose from, cider cocktails, and wine. And yes, there are a few bottles of beer, too.
Bay View
For as long as movie theaters exist, this date will never go out of style. Skip the big multiplexes in favor of the Avalon theater, with its old-school ambiance and full food menu of pizzas, sandwiches, and (of course) popcorn, all of which you can eat at your seat. That said, here's a date-night pro tip: skip the in-seat dining and grab your meal at Avalon's Mediterranean restaurant, Mistral, before the flick starts.
Kilbourn Town
Ladies, what better way to feel a date out than by seeing how loud they cheer for a full-on contact sport that isn't football? The Brew City Bruisers' season starts in January, and their bouts are raucous, highly entertaining, and full of punny names (like Maiden Milwaukee and Micro Bruisers).
Get locked in a room together...
and then escape. Escape rooms -- where you and a group must figure out how to free yourselves from a locked room -- are popping up all over the place. They can be very beneficial to a relationship: if after 20 minutes you'd rather be anywhere but that room, chances are you're not a good match.
Stroll the Riverwalk
Downtown/Walker's Point
The Riverwalk is a continuous path along the river through downtown and the Third Ward, and it's a great way to explore the city in a new way while checking out some public art. Since it's dotted with bars and restaurants, you don't even need to have a solid plan: just stroll, chat with your date, and stop where it looks interesting.
Grab a truly excellent brunch together
Walker's Point/Honey Creek Parkway
Who says a date can only happen at night? Brunch is a big deal in Milwaukee, so we've got some pretty great restaurants that are only open during the day, like Blue's Egg and Engine Company 3. And just like an evening date, drinking is totally acceptable, so there's really nothing stopping you from thinking outside the dinner box.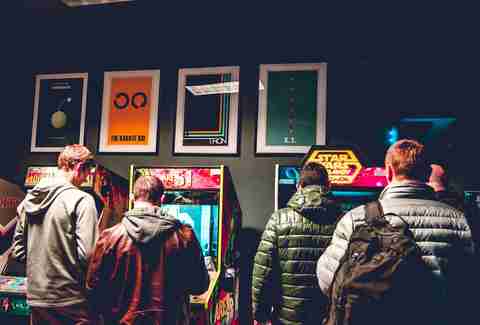 Go for the high score at a retro arcade
Various locations
Lucky for us, arcades are now usually attached or located in bars. They're no longer the places where pimply teens congregate, but socially acceptable hangout spots for anyone with a nerdy bone in their body. The latest to open, Up Down, is a multistory sensory overload of tongue-in-cheek neon signs, pop culture murals, and over 60 games. When you want to have a conversation without the midi music in the background, head out to the upstairs patio.
Lower East Side
Imagine a place where you create your own mini golf holes from piles of weird obstacles, then play them, all while drinking in an underground bar -- that place is Nine Below, and it's a must for anyone who loved putt putt as a kid. This is a great one for group dates, so wrangle some friendly couples and go big with it.
Burnham Park
Kochanski's Concertina Beer Hall is a bar with two stages, Polish drinks, lots of history, and plenty of polka, rockabilly, honky-tonk, and rock shows. If your date can't appreciate that kind of music in a divey, unpretentious bar, then there's probably no hope for your relationship.
Third Ward
We all know about the Public Market, but it's not well-known that there are cooking classes offered upstairs. The schedule is up in advance so you can see what strikes your fancy, whether it's beer cheese soup or profiteroles. Bonus: Those cooking skills may come in handy later on in the relationship.
Sign up here for our daily Milwaukee email and be the first to get all the food/drink/fun in the Brew City.